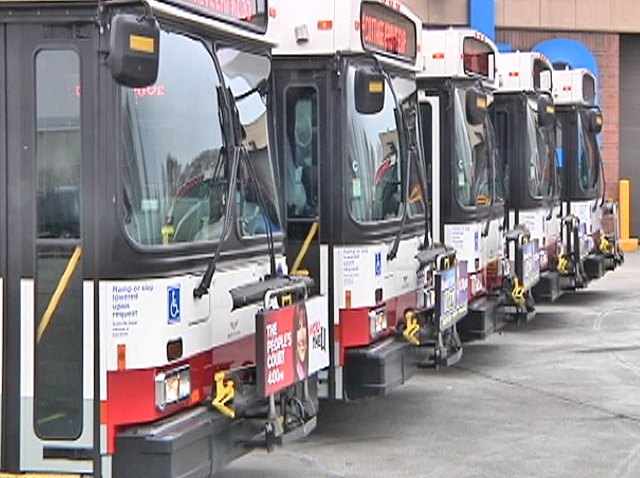 "It's kind of scary that this is Day One and it's not off to a good start."

That's what one commuter said as she waited for a Route 66 bus Monday morning, the first weekday after service on 119 bus routes and seven rail lines was reduced.

One passenger boarding on Western Avenue near Chicago Avenue said she waited for nearly 30 minutes for her bus. The X49 Western Express bus is among the nine express routes that vanished in the Chicago Transit Authority's endeavor to close a $95 million budget gap.

"It's very frustrating," said Rosemary Perkins, who said she usually only waits between five and 10 minutes for a bus. "The riders are suffering."

"It's getting ridiculous," added Lane Tech student Marion Gordon. "I will probably miss my first period now!"

Along with the longer wait times, the CTA said it's giving special attention to bus-bunching, when several buses of the same route arrive in quick succession.

When Gordon and the other dozen or so passengers finally got on an X49 bus, two other buses going in the same direction arrived within minutes.

At Chicago & Milwaukee avenues, where the Blue Line stops, a few dozen riders tried to cram onto three already-packed eastbound buses.

One rider said he'd left home an hour early.

And those problems came on a day that CTA President Richard Rodriguez said was lighter than normal for a Monday.

But as bad as the commute was for some, Tuesday and Wednesday's are likely to be much, much worse: a blizzard heading our way is expected to bring white-out conditions and up to a foot of snow.

How did your commute go this morning? Feel free to vent by commenting below.