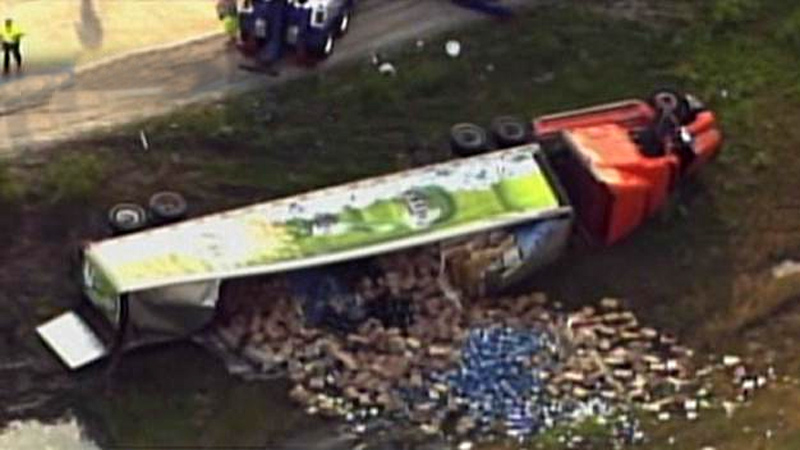 If you took the Eisenhower Expressway or the Tri-State into the city this morning, you should have brought a cooler and some ice.
Way more than 99 bottles of beer happened to fall when a big rig loaded up with Miller Lite overturned in the western suburbs Tuesday morning.
The truck rolled over on the ramp from the southbound Tri-State Tollway to the inbound Ike, spilling a huge load of beer cans all over the median in what could be the biggest tragedy of the morning. The driver wasn't hurt.
There was a big gaper's delay as grown men driving by wiped back tears or tried to figure out if they could snag a can without anyone noticing.
The Tri-State was jammed inbound back to York Road, and westbound back to Manheim Road.
Just before 7 a.m., crews turned the truck back upright and started to clean up the beer. A mid-morning update said the wreck was expected to be clear by 9:45. Get the latest traffic conditions here.