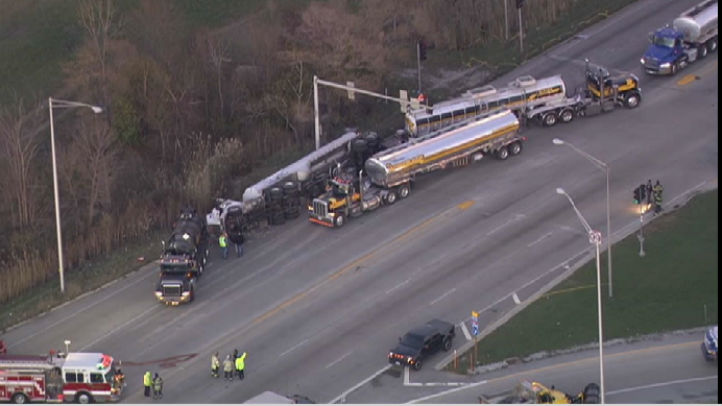 A tractor trailer that rolled over early Wednesday morning in south suburban Bridgeview continued to snarl traffic for evening commuters.
The crash happened just after 8 a.m. on 95th Street near the Tri-State Tollway and prompted road closures for 95th Street between Harlem and the Tollway.
All ramps between Interstate 294 and 95th Street were also closed.
The roads remained closed into the evening Wednesday.
Traffic delays were reported in the northbound and southbound lanes of Harlem Avenue in Oak Lawn and Hickory Hills as the closures continued.
The cause of the crash remained unclear.