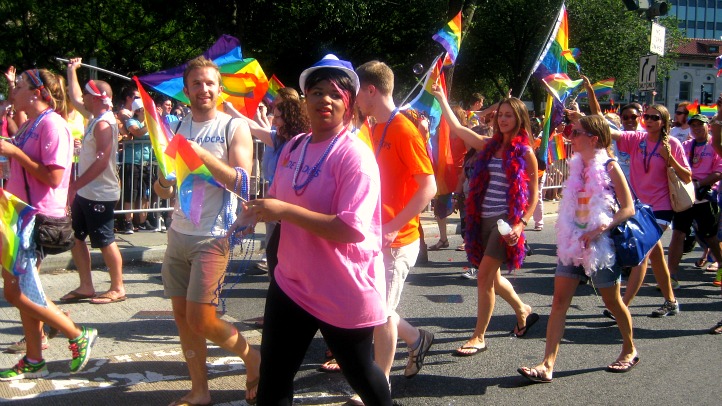 Come join the celebration!
June is LGBT Pride Month and NBC 5 and Telemundo are in the mix.
Representatives from Telemundo in Chicago will host a float in the 2012 Chicago Pride Parade. Come out to see the stars and show off your pride.
For the first time our very own Telemundo Chicago Team will be live-streaming this amazing event as they pride around the parade on their float representing the Out@NBCU Team.
This year's parade kicks off Sunday June 24 at noon.
The parade will start at 1000 W. Broadway Avenue and 4400 North Montrose Street
Then continue south on Broadway to Halsted Street
Proceed on Halsted to Belmont Avenue
Then head east ending at Diversity Avenue and Cannon Drive in Lincoln Park.
So if you want to flaunt your pride this is a parade you won't want to miss.