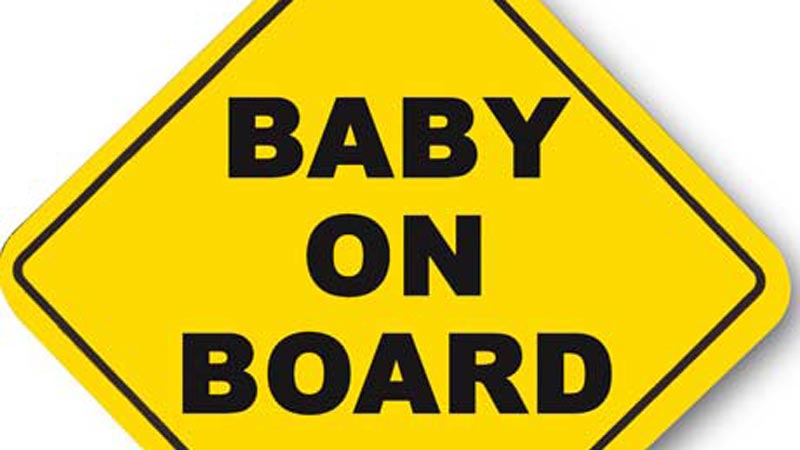 Frazzled mothers can probably relate to a terrifying incident that happened to a mom in the suburbs earlier this week.

A woman waiting to get off a Metra train at the North Chicago stop on Tuesday dashed after her 3-year-old son when he bolted as the train doors opened, leaving behind a 10-month-old infant in a stroller.

It was originally reported that the mother had forgotten her baby, but the Sun-Times reported new information on Thursday, indicating that the doors of the train closed before the woman was able to pull the stroller to the platform.
The mother immediately contacted North Chicago police about the frightening boondoggle. Police then contacted the Waukegan police, Waukegan police Lt. Ed Fitzgerald told the Chicago Sun Times.

Fitzgerald had previously been quoted as saying, "She apparently got off the train and then realized she had forgotten her baby," "She called North Chicago police and they contacted us. We met the train and recovered the baby, who was unhurt."

"She was really angry," North Chicago train station attendant Ernest Stanford said. "I told her she needed to change her attitude."

Conductors held up the train until police arrived and the mother and her baby were reunited a short time after the baby was recovered.
The Sun-Times quotes a man who was waiting at the Waukegan station and watched police take the stroller off the train.
"The baby was awake and alert, just looking around, nice and peaceful," Gurnee resident Joe Zingher said.

No charges have been filed against the mother in Waukegan.

Metra spokeswoman Judy Pardonnet said, "We've had cases where people put children on a train who are too young to ride alone. The conductor will call police to handle the situation. It's a sad thing for a young child to be left on a train alone, but I've never heard of it with a baby."

Rock-a-bye-bye-bye, baby. See you at the next stop.

---

What have you left behind on a bus, train or taxi? Let us know in the comments...