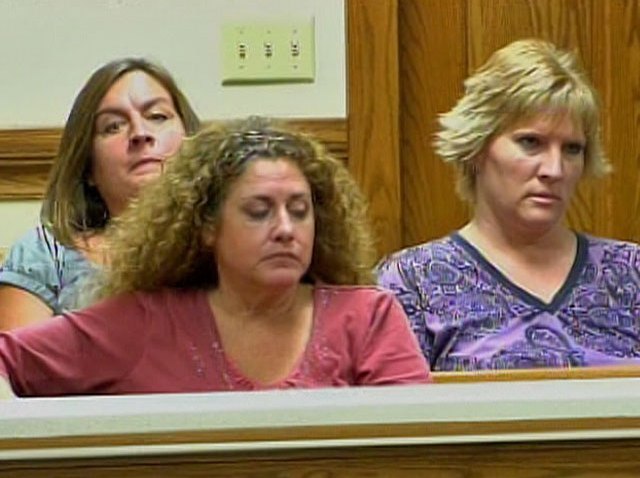 The glue girls won't be stuck behind bars after all.
All four of the Wisconsin women who took part in macabre revenge plot that included gluing the man's penis to his stomach avoided jail time with plea deals.
A Calumet County judge sentenced each woman today to one year of probation. He also imposed and stayed jail sentences of 30 to 60 days, meaning the defendants will serve time only if they violate the terms of their probation.
The women were accused of luring the 37-year-old man to a motel last summer. One was accused of gluing his penis to his stomach, while the others were charged with being a party to false imprisonment.
Three of the women apologized to the judge Tuesday, saying they only meant to confront the man. They say things spiraled out of control.
The fourth woman was the man's wife. She declined to speak before sentencing.
Copyright AP - Associated Press