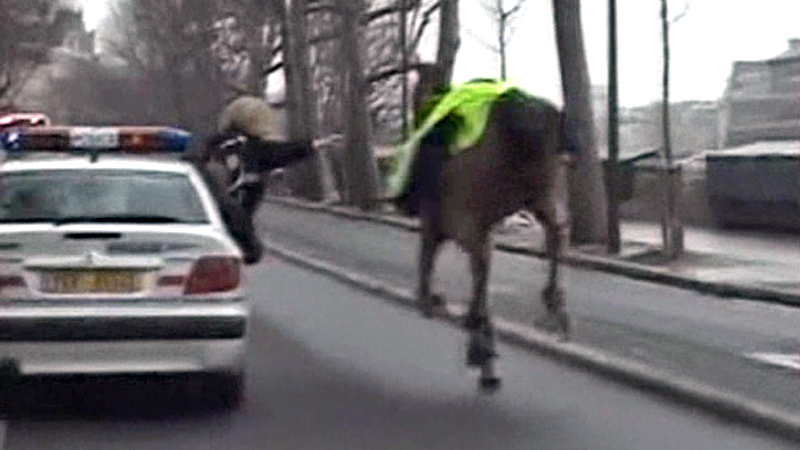 An escaped horse caused quite a scene in the heart of Paris Thursday.

The horse escaped after throwing its rider, a guard at the Elysee Palace.

It then raced down one of the busiest streets in Paris with police cars in pursuit.

When the runaway equine started running the wrong way up a one-way street along the Seine, a cop car managed to get next to it and an officer grabbed its reins.

Police say the horse suffered slight injuries because it fell several times during its escape.