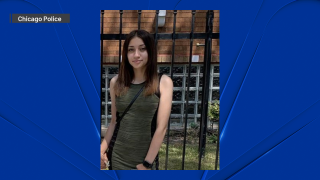 Chicago police are searching for a missing teen girl who was last seen in the city's Marquette Park neighborhood in recent weeks.
Police issued a missing persons alert for Amia Leon, who was last seen in the 6700 block of South Campbell on Nov. 20.
Leon is described as a Hispanic girl, standing 4-feet-11 inches tall and weighing 90 pounds. She has brown eyes and red hair, according to authorities.
Anyone with information regarding Leon's whereabouts is asked to call Chicago police at 312-747-8380.