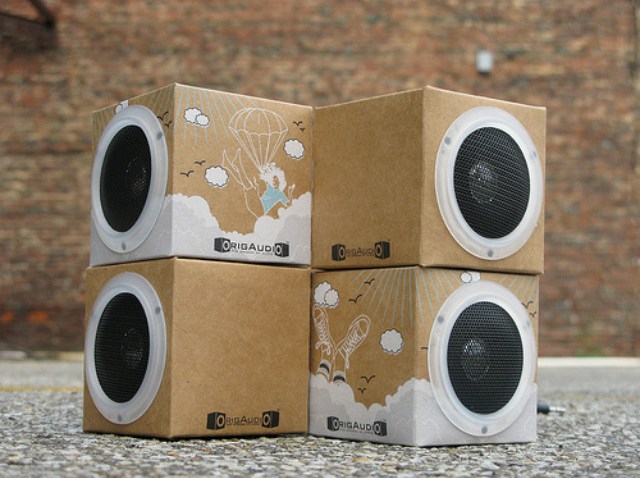 A device by a Chicago-based audio company has cracked Time Magazine's list of the 50 best inventions of 2009.

OrigAudio created portable and environmentally friendly speakers out recycled paper.

These 3-inch, 1-watt speakers are completely self-powered and work with any device that has a headphone jack. To use them, simply fold the cardboard contraption into a box shape and start blasting tunes.

When you're done, fold 'em up for easy storage and travel.

The miniature devices retail for $16 at OrigAudio.com. Part of the proceeds from the speaker boxes go to Music National Service, a non profit that helps bring music to public schools and low income neighborhoods.