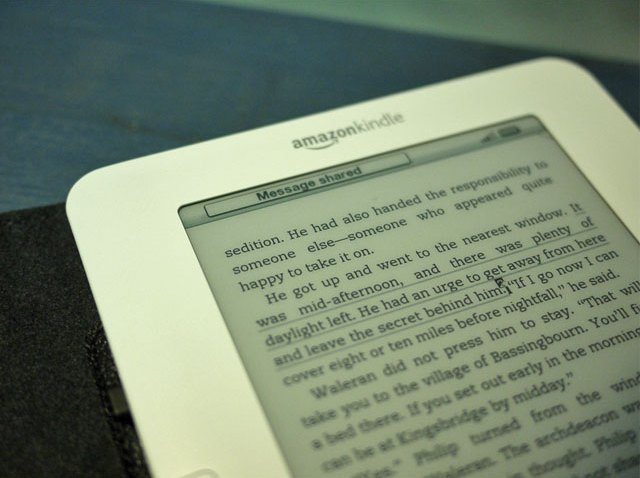 With a laptop computer and 1,700 Facebook friends, a Crystal Lake woman went toe-to-toe with Amazon.com over a book the online retailer had listed that apparently detailed how pedophiles can safely, and legally, interact with children.

The Pedophile's Guide to Love and Pleasure; a Child Lover's Code of Conduct is a self-published, $5 digital book by author Philip Greaves. It attracted a firestorm of controversy in Amazon's own customer comments and on social networking sites like Twitter and Facebook.

That's where Louise Reiner and her friends took their campaign.

"There are some things that are just wrong and this is one of them," said Reiner. "The very first thing I did was scream. Then I got on Facebook, you go and you do."

Reiner and company joined a pair of growing pages calling for a boycott of Amazon, which comes just as the company enters its lucrative holiday shopping season. By midday, more than 10,700 people had "liked" the page "Boycott Amazon.com for Selling Guide for Pedophile." A second page, "Boycott Amazon for Selling Pedophile Guide" had attracted another 4,500 followers.

At first, Amazon issued a statement, calling it "censorship not to sell certain books simply because we or others believe their message is objectionable."

Amazon also affirmed the company's "support the right of every individual to make their own purchasing decisions." But by Thursday afternoon the book was down and a search for its title turned up no matches.

Greaves told Fox News he believes Amazon will relist his book after it conducts an internal investigation. He claims it sold more than 300 copies.

Reiner is happy the book is no longer for sale, but she wants to send a clear message that books like Greaves' cross a line and should not be offered for sale.

She said the book was available on Amazon for almost two weeks, so she is still backing a boycott for the same amount of time.

'That will take them through Cyber Monday," she said.