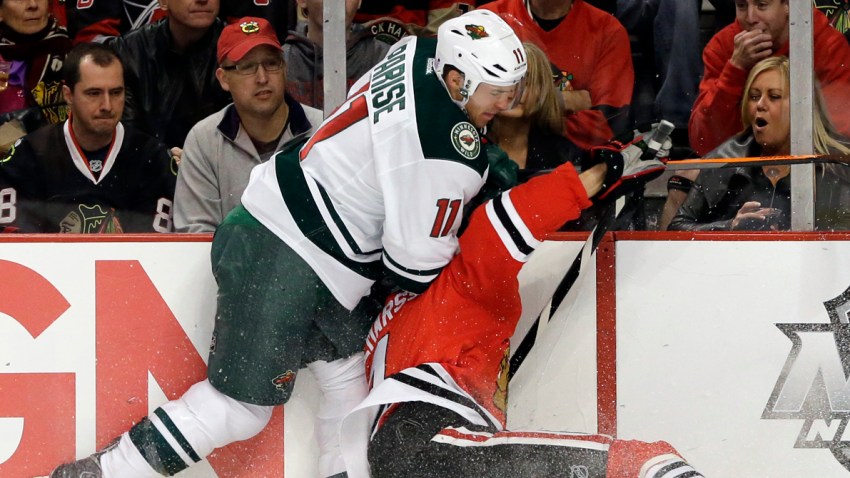 After winning a silver medal in 2010 at the Vancouver Olympics, Team USA will be looking to go one step further in Sochi, and on Friday they named the leader that they hope will get them there.
Zach Parise, a forward for the Minnesota Wild, was named the captain of the US team in a media teleconference on Friday afternoon. Parise, who has 18 goals and 16 assists in 41 games so far this season, played on the 2010 team in Vancouver, and was designated as one of five members of the US "leadership" team during Orientation Camp in Washington DC last August.
Joining Parise in donning letters on their sweaters will be Wild teammate Ryan Suter, a defenseman who was a Norris Trophy finalist last season and who has six goals and 27 assists this season. Los Angeles Kings captain Dustin Brown will also be wearing an "A" on his jersey in Sochi, having scored 10 goals in 55 games this season.
There were several players not included on the list that may surprise some fans. Chief among those are St. Louis Blues captain David Backes, who made a huge splash during the 2010 Olympics with his physical play and solid two-way ability. Patrick Kane of the Chicago Blackhawks was also viewed as a contender for an alternate captain's position, but his 25 goals and 35 assists this season weren't enough to sway the US staff.
Team USA will get their Olympics underway when they take on Slovakia on Thursday, February 13th. The game will begin at 6:30am Central time, and can be seen on NBCSN.