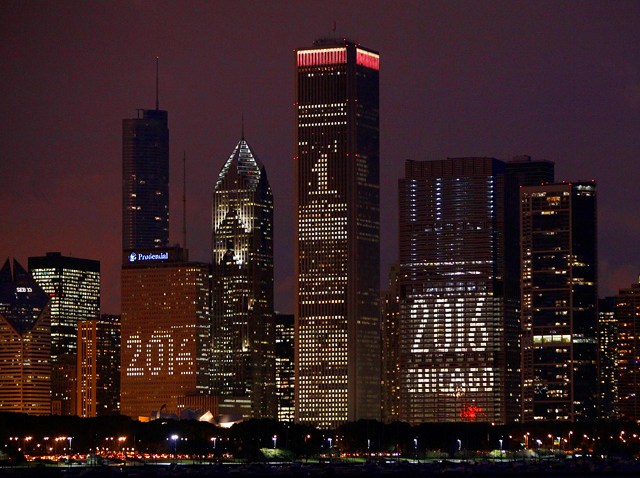 We weren't first. We weren't second. Heck, we didn't even make the second round.

It's an embarrassing loss for Chicago, which went into today's voting with not just the hope but the expectation that the Olympics would be coming to town in 2016. Mayor Daley was practically ready to break ground on all those expensive and slightly questionable athletics facilities. Now, not so much.

There will be plenty of talk about the political implications of the IOC's vote, plenty of analysis about just why Chicago performed so poorly. From a strictly sports perspective, though, it's too bad. Those Olympics athletes -- and the world at large -- will be missing out on a great sports town.

No disrespect to Madrid or Rio de Janiero or even Tokyo, but none of the cities in consideration for the 2016 bid have the diversity of sports and sports fans that Chicago does. This is a city that supports one of the NFL's most popular professional football teams, two pro baseball teams (one of which finishes in the top five of MLB attendance almost every season), an NBA team, the NHL's most popular hockey franchise, a pro soccer team, and a variety of collegiate allegiances that pack bars and restaurants every Saturday.

Imagine all that energy focused, for one month-long period, with a seven-year period proceeding it, toward the Olympic Games. It would be amazing. The level of support would have been unlike anything most Olympic athletes ever got to see. Chicago is a very unique city, and we have no question that when it comes to sports fans and the passion they have for the subjects of their fandoms, Chicago leads the way.

We hope this isn't too solipsistic. Maybe that's what made us think we were such shoo-ins for this bid in the first place. But we can't help but think that the Olympic athletes are missing out on a great sports tow -- and the Olympics, when you drill it down, are about sports.

It's disappointing, but oh well. We're used to this, aren't we? (That guy in the Cubs hat knows what we're talking about.)

Eamonn Brennan is a Chicago-based writer, editor and blogger. You can also read him at Yahoo! Sports, Mouthpiece Sports Blog, and Inside The Hall, or at his personal site, eamonnbrennan.com. Follow him on Twitter.
Copyright FREEL - NBC Local Media