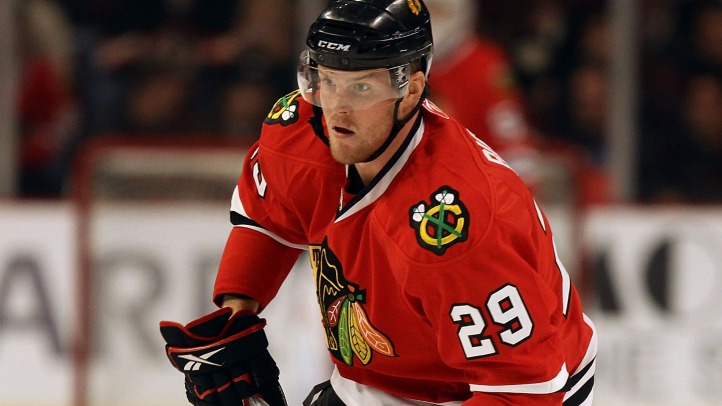 Some news and notes coming out of the weekend.
-There's been an interview on the Blackhawks main page with Bryan Bickell. Now, keep in mind that this could have taken place whenever and they just pull it out when the news slows down in August. But some fans have taken as peculiar that Bickell said he'd been working out but hadn't hit the ice yet. This could be because he's still getting back from his wrist surgery he had in April. The original diagnosis for this was 6-8 weeks, and it's been 14. But it's probably not that either. However, Jonathan Toews also admitted he hadn't done anything on the ice at The Convention. This isn't abnormal. August is generally when players get back to skating again and doing hockey things. This gives them six weeks before training camps begin, and combined with that it's over two months of prep before the season starts. That's plenty. They're all entitled to some beach time, and when they haven't been doing that they've been in the gym.
-The Hawks are close to tying up another loan agreement for Cristobal Huet back to his Swiss club Fribourg. This will keep Huet's salary off the salary cap books but not the payroll, as the Hawks are still forking over that five mildo. It's a bad situation for Huet, who probably is good enough to be a backup somewhere in the NHL, and probably will be next season when this deal expires. But only teams who need to hit the floor would even consider bringing his salary onboard, and none of them have even kicked the tires. But Huet has never complained about it, always been the good solider, and I hope he finds an NHL home next season, if not this one if some injuries strike some goalies elsewhere.
-Brent Sopel commented about his sojourn to Russia. He said he knew he would get a huge paycut from his $2.2 million salary he got last year, and was willing to play anywhere for the minimum. He also was dearly hoping for the Hawks to make an offer, but they upgraded at the position. And he never got an offer elsewhere, which is a little shocking. Anyway, we all hope Sopel doesn't have to do this for more than a year, and be close to his family again.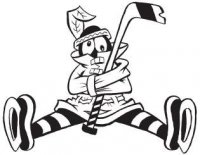 Sam Fels is the proprietor of The Committed Indian, an unofficial program for the Blackhawks. You may have seen him hocking the magazine outside the United Center at Gate 3. The program is also available for purchase online. Fels is a lifelong 'Hawks fan and he also writes for Second City Hockey .