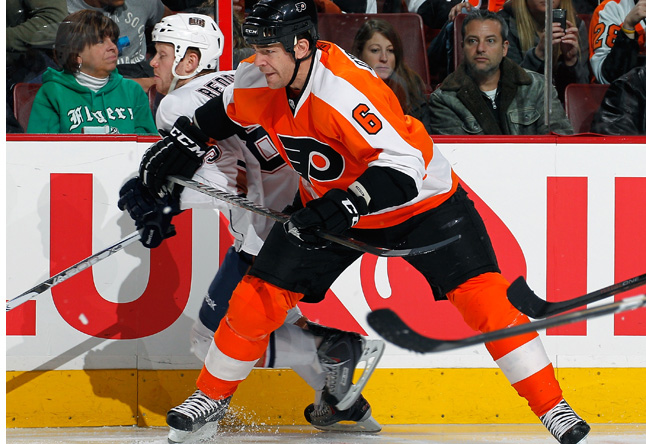 While the Hawks staff and coaches want to trumpet the "unpleasant factor" that their new signings bring to the table, they'd be better off focusing on actual, tangible hockey facets. Adding toughness and physicality can not to be discounted, but there are other things that the Hawks weren't good at last year that they must improve upon in this upcoming season.
First and foremost on that list is the penalty kill.
During the Cup year, the Hawks had the fourth-best penalty kill in the league, and when you factor in shorthanded goals they had the best. Last year, they dropped to 25th in the league. The departures of the Cap-acolypse bus certainly had something to do with that. Andrew Ladd, Kris Versteeg, Brent Sopel, and John Madden were valuable parts to the kill. The Hawks were also not helped by the giant leaps backward that Duncan Keith and Niklas Hjalmarsson took. They were on the ice for three more goals each per 60 minutes.
So what about the new guys?
Steve Montador - The strange thing is that we really only have one year of evidence to go on with Montador. He only was on the ice for a minute of shorthanded time per game last year, but not the previous two. Last year, Montador was on the ice for 5.43 goals-against per 60 minutes of shorthanded time. That would have made him second best on the Hawks. But that was a comedy act of a unit. On the 09-10 team, that number would have landed him 9th best killer. To be fair, Buffalo's killing was only middling at best. We'll just have to wait and see on this one, but with better players around him he should be at least useful.
Sean O'Donnell - It's a question if O'Donnell will play all that much to be effective. Right now, either he or Lepisto is #7 on the depth chart, with the other filling out at #6. If he does, you can probably count on O'Donnell to do a bang-up job. He had a 4.23 GA/60 on a nails Flyers penalty kill last year, and two years ago with a 5.28 on an LA Kings team that missed the playoffs. He can certainly bring what Brent Sopel did, which is basically the "meat bag" role where you get pelted with pucks and savor the pain.
Sami Lepisto - Hard to say. Lepisto only has one season of enough penalty killing to judge, where he lined up with Phoenix. The Coyotes had a very good shorthanded season, finishing sixth, but Lepisto only had a 6.23. This one's iffy at best.
Jamal Mayers - Mayers was on another woeful penalty killing unit last year in San Jose, and registered a respectable 5.59. He didn't kill enough the previous season, and two years ago was on a Maple Leafs team so bad that it's not even worth considering.
Overall, for the Hawks kill to get better, more of this rides on Keith, Seabrook, and Hjalmarsson returing to 2010 form. Mayers could help, so could Montador and Mayers, but they're not guarantees the way new additions Marian Hossa and John Madden were in 09-10.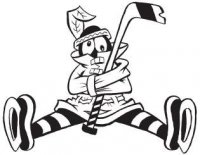 Sam Fels is the proprietor of The Committed Indian, an unofficial program for the Blackhawks. You may have seen him hocking the magazine outside the United Center at Gate 3. The program is also available for purchase online. Fels is a lifelong 'Hawks fan and he also writes for Second City Hockey .