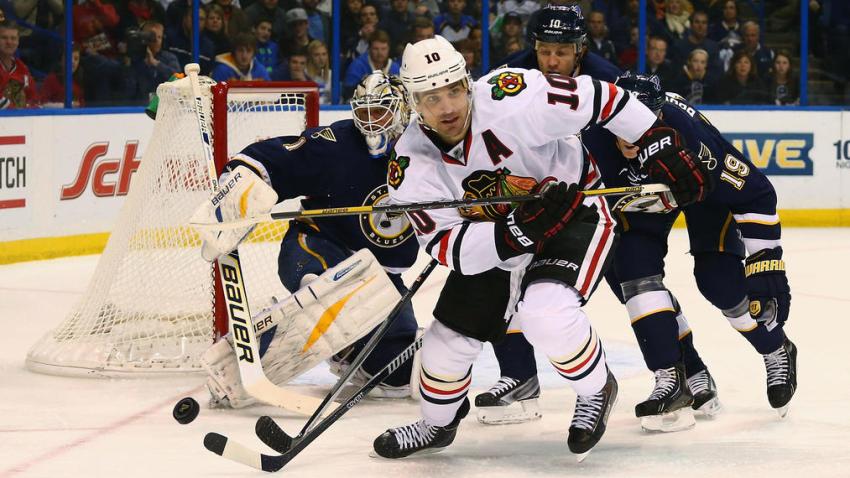 Chicago Blackhawks forward (and soon-to-be Team Canada winger) Patrick Sharp has made it a habit in his career to not only surprise fans with his skilled play on the ice, but also to show his playful side when he isn't at the rink.
Whether it was dressing up in a puppy costume to surprise a fan, delivering room service at Blackhawks Convention, or pulling pranks on his teammates during road trips, Sharp is certainly the class clown of the Hawks' organization, and recently, he put that prankster spirit to good use when he surprised fans who were taping messages for Sharp and his other Olympic teammates:
The best part of the video is when Sharp responds to the fans' messages, especially to the fans leaving messages for Patrick Kane and Team USA. The looks on their faces especially makes the video worth watching, and proves that Sharp definitely has a good sense of humor even with fans who happen to like the Hawks' other Patrick better.