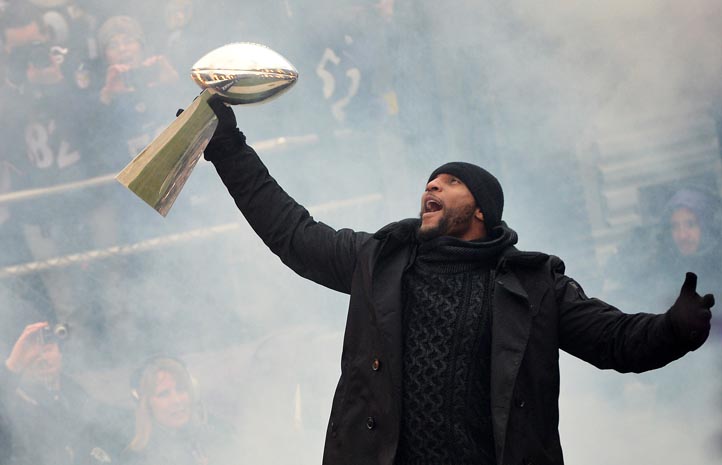 Brian Urlacher retired on Wednesday, joining another linebacking great in retiring after the 2012 season. Baltimore's Ray Lewis also retired after spending a long career with the same team. But Urlacher stopped comparisons before they started. He said Lewis is much better, and he's right.
He was asked about entering the Hall of Fame with Lewis on the NFL Network.
"If I am lucky enough to go in with Ray, I will say this about Ray: I think I was pretty good, but Ray is the best of all time," Urlacher said. "His numbers, to the guys that played with him, you watch him, he did it the right way. He played hard. He is the best middle linebacker of all time. If I get a chance to go into the Hall of Fame with him, that would be awesome. He was great. I am up there I think, but not quite. The longevity he had was crazy, 17 years."
Urlacher is 100 percent right. Lewis was the better linebacker. He had more success thank Urlacher, winning two Super Bowl rings in his career. He played in an astounding 228 games. He was better at getting to the quarterback and disrupting his opponents' offense.
They will be eligible for the Hall of Fame at the same time, and will likely both enter Canton in their first year of eligibility. But let's not confuse their careers. Urlacher was good, but Lewis was great.
Copyright FREEL - NBC Local Media