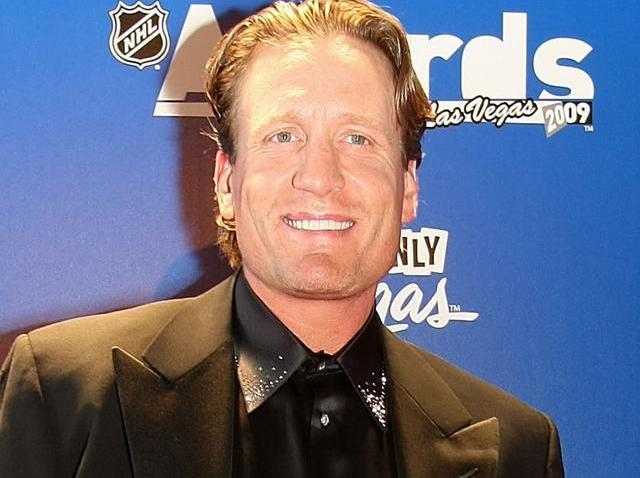 With the NHL Entry Draft looming, Madhouse Enforcer is looking to prepare fans by not only looking at some of the best players that could be available when the Chicago Blackhawks go on the clock, but also at some of the best decisions that the team has made during their history at the draft.
Today we begin our countdown of the Top 10 Blackhawks draft picks of all time, and we start out with one of the team's all-time great forwards, Jeremy Roenick.
The Details:
Selected with the eighth overall pick in the 1988 NHL Entry Draft, Roenick made an immediate impact on the Blackhawks as soon as he set foot in the Windy City. He was a Calder Trophy finalist in his rookie year, had four consecutive seasons of 40 or more goals and three straight seasons of 100 points or more, and ultimately racked up 267 goals and 329 assists in a Hawks career that spanned eight seasons.
Overall, Roenick's 596 points rank him eighth in Blackhawks history, and his 267 goals put him in the seventh spot, just one goal behind Tony Amonte. Roenick was traded to the Phoenix Coyotes following the 1995-96 season, but despite his departure, he is still unquestionably one of the most exciting players to ever don the Blackhawks' uniform.
Career Highlights:
After his remarkable Calder-nominated run in the 1989-90 season, Roenick reeled off three straight seasons for the ages for Chicago. His prowess culminated in the 1991-92 season, when he became the first Blackhawk since Bobby Hull to score more than 50 goals in a season. The 53 he racked up that year were a career high, and he was a top-10 vote getter for both the Hart Trophy and the Selke Award. The Blackhawks made it to the Stanley Cup Final that season, but were ultimately swept by Mario Lemieux and the Pittsburgh Penguins.
Roenick did end up setting a career high in points in each of the next two seasons, including a 1993-94 season that saw him provide one of the most vivid moments in Hawks history during a postseason series against the Toronto Maple Leafs:
Our Reasoning:
One of the main criteria for our countdown is that the player not only has to play at least five seasons with the Hawks, but also that the pick ended up being a good value for the team. Roenick may be one of the best offensive players to ever lace up his skates for Chicago, but his abbreviated tenure with the team does knock him down a peg or two on this list.