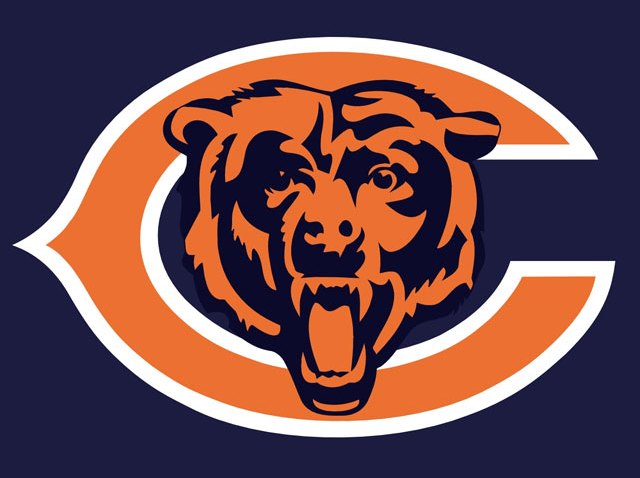 As the NFL Draft approaches, Grizzly Detail is counting down the Top 30 draft picks in Chicago Bears history. In order to qualify for this list, a player must have worn a Bears uniform for at least five seasons (sorry Rosevelt Colvin and Wilber Marshall), and players who were selected in lower rounds of the draft will have an advantage in this countdown.
We continue the countdown with a running back who had an impressive stretch of play that is often underappreciated by Bears fans as Neal Anderson slides into the #21 spot on our list.
The Details:
Drafted with the 27th overall pick in the 1986 NFL Draft by the Bears out of the University of Florida (where he is considered one of the university's all time great athletes), Anderson was chosen to be Walter Payton's successor in the Windy City, and for at least a few years, he made it seem like he could hold up to the challenge. He rushed for over 1000 yards in three consecutive seasons between 1988 and 1990, and scored 33 touchdowns over that span. He was also named to the Pro Bowl four times in his career, and spent all eight seasons of his career with the Bears organization.
Career Highlights:
Anderson's career got off to an interesting start as he slotted into the fullback position at times while Payton was still with the organization. In 10 starts during the 1987 season, Anderson rushed 129 times for 586 yards and three touchdowns, but he did catch three touchdowns out of the back-field as part of a 47-catch season that was a precursor of the things to come in the next few years.
From 1988 to 1990, Anderson went on a three-year run that cemented his place as one of the top dual threats in Bears history. He eclipsed the 1000 yard rushing mark in all three years, and in the 1989 season, he went off for 1709 yards from scrimmage. He scored 11 touchdowns on the ground in that season, and he added four more in the air as he caught a career high 50 passes for 434 yards that season.
Unfortunately for Anderson, the good times couldn't last as he started to become limited by injuries. He did play in 16 games for the Bears in 1992, but he was limited to only 156 carries and 582 yards. He did still manage six receiving touchdowns that season, a career high, but he really fell off the next season as he averaged only 3.2 yards per carry and only caught 31 passes in 15 games.
After that season, Anderson opted to retire at the age of 29 instead of playing for less money elsewhere after the Bears didn't offer him a new contract, but as he told Fred Mitchell, he felt comfortable with his decision:
"I could have definitely played," he said. But it just wasn't in my heart. I was lucky. I was able to make some money and have some good advisers…I wake up every morning at about 5:30, ready to go out and play some golf. To me, it's like a kid waking up every morning and it's Christmas."
Currently, Anderson runs a peanut farm and lives in Gainesville with his wife and kids. According to Pat Forde of ESPN, Anderson mentors adolescent children and helps coach football in the area near his alma mater.
Our Reasoning:
Anderson's lack of longevity knocked him down this list a bit, but following in the footsteps of Payton was a formidable task that Anderson took on with relish. Until Matt Forte dethroned him last season, Anderson was second all-time on the Bears' yards from scrimmage list, and he was the kind of threat out of the backfield that Forte has become in his career.
If he had chosen to play for longer, Anderson might well have ended up cracking the top-10, but when you consider that he was happy to step away from the game at such a young age, one can understand why he didn't continue to put himself through that grind.