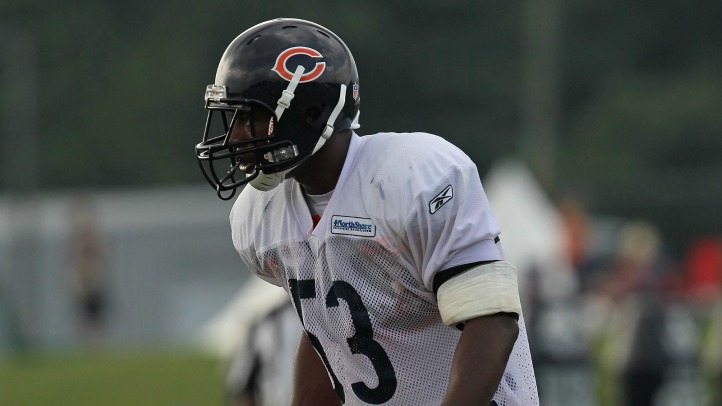 Middle Linebacker Nick Roach intercepted Jay Cutler, streaked upfield and was escorted by Lance Briggs and Geno Hayes 60 yards to the end zone for a defensive score
That's not a dream.
The INT happened Monday at Bears practice. But don't be surprised if you hear Jeff Joniak call that again on gameday.
Brian Urlacher missed his 5th straight practice Monday leading some to wonder if the 34-year-old linebacker's body is breaking down before his 13th season.
Roach, who typically plays on the strong side, is taking reps at the middle spot while Urlacher sits out with a sore knee.
Newly acquired veteran Hayes stepped in at Roach's SLB spot. He played the same system in TB and is fitting in with the Bears. Briggs says "it helps he can play fast."
Roach a Northwestern University grad has the smarts to play the middle position, but observers say he just has to be vocal to get the defensive calls out, which is exactly what he did for the three games Urlacher missed in 2009.
The Chicago Tribune reported that Urlacher's sprained MCL and PCL would require a 7 to 9 week recovery time. Monday marks week 30 since the Jan 1 collision with teammate Major Wright.
Urlacher wasn't on the sidelines Monday and wasn't available for comment.
"It felt better early" Urlacher told FOX 32 on Sunday. "Then became sore the next few days". Urlacher insists he's not limited. Lovie Smith said Sunday Urlacher did not re-injure the knee.
When FOX asked Urlacher if he will play in Thursday's PreSeason opener vs the Broncos he said, "I'm looking forward to the Colts in September."
Lovie Smith says Urlacher was excused from Mondays practice for personal reasons. "We feel comfortable he'll be there against the Colts (Week 1)"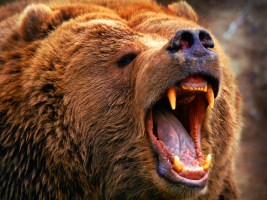 Check out Grizzly Detail: NBC Chicago's Bears blog features videos, photos, news, commentary and more. All the Grizzly Detail is right here.
Bear Down, Chicago.
Grizzly Detail on Twitter: @Grizzly_Detail