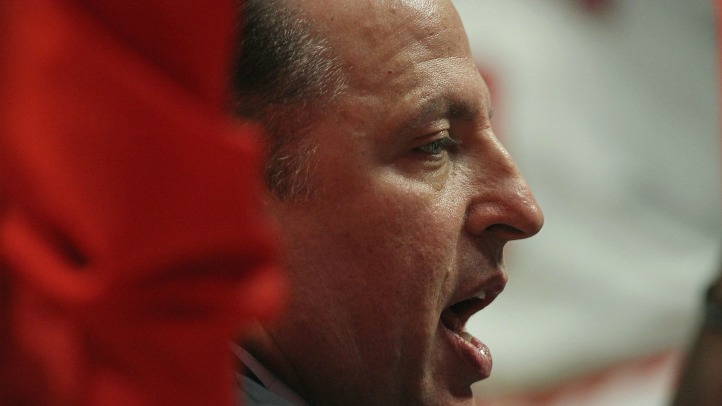 The official opening of the 2012-13 NBA season begins today, but the Bulls begin their season on Wednesday night against the Sacramento Kings. At this point, with a full training camp and a complete slate of preseason games, everyone is ready for the real thing to start.
After practice on Tuesday, Tom Tibodeau addressed a number of key Bulls issues, including the health of Kirk Hinrich, which has been the biggest concern thus far.
"Hinrich practiced, he's doing better. He's fine," said Thibs who essentially volunteered information on what was sure to be the first question of the day.
"As long as there's no problem, Hinrich will play. He's went through two full practices with no problems. So he should be fine."
Thibodeau also announced his starters for the first game against which shouldn't come as a surprise to anyone. Hinrich, Rip Hamilton, Luol Deng, Carlos Boozer and Joakim Noah will all be the group kicking off the season at the United Center in the opener.
The other elephant in the room has been Taj Gibson's ongoing contract negotiations. From a coaching standpoint, Thibodeau didn't seem too worried and said that nothing has changed from a preparation standpoint by using his newest signature slogan: "The roles are different, but the work is the same."
But thecoach also subtly praised Gibson for his focus during what has to be a nerve-wrecking time for a player unsure of his status, even though he's steadfastly maintained that he wants to wear the Chicago Bulls uniform for the remainder of his career.
"We need [Taj] to provide defense, rebounding, versatility, score the ball inside, hustle, effort, just be himself. That's all he has to do … That's the thing about the NBA. Taj is a terrific player, but if you look, there could be a distraction every day. You can make excuses for losing your focus or you can get the job done. And that's what the guys on our team do."