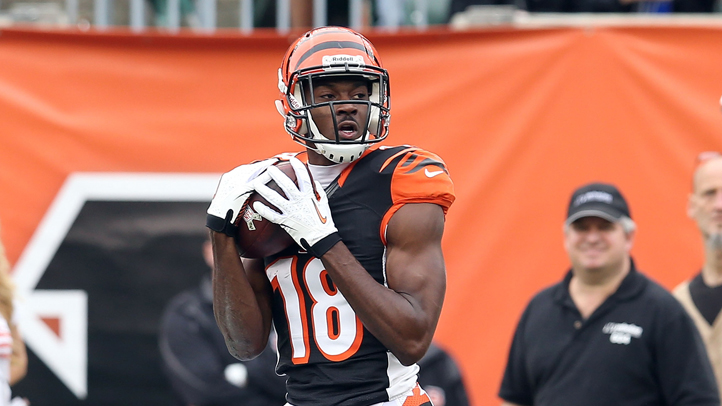 The Blackhawks parade and Stanley Cup celebration is over. It's time to start thinking about football now. Right now.

Go ahead, flip that switch to football. Ready? Good. Let's take a look at the Bears' schedule, quarter by quarter. The Bears start the season with two playoff teams, a division rival and a perennial favorite in the midst of rebuilding.

Week 1 -- Sun, Sep 8 -- vs. Cincinnati: The Bengals ended last season with the same record as the Bears: 10-6. Unlike the Bears, they made the playoffs, but were bounced out in the first round. Also like the Bears, the Bengals have a star receiver who is the key to their offense. Chicago's revamped defense will have to neutralize Green early to win the game.
Prediction: Home field advantage will push the Bears ahead in a tight game.

Week 2 -- Sun, Sep 15 -- vs. Minnesota: So we meet again. The Bears week 12 loss to the Vikings opened the door for the Bears to miss the playoffs while the Vikings made it, then lost to the Packers. What has happened to the Vikings since? They lost key players in Percy Harvin and Antoine Winfield, but picked up perennial thorn-in-the-Bears-side Greg Jennings. They still have Adrian Peterson and Jared Allen, who have both ruined the Bears' day in the past. Will the Bears new and improved offensive line hold?
Prediction: Not yet. Vikings win a low-scoring affair.

Week 3 -- Sun, Sep 22 -- at Pittsburgh: Last season, the Steelers failed to make the post-season since 2009. Their record of 8-8 left them in third place of the AFC North. James Harrison and Mike Wallace's departures create a lack of leadership on both sides of the ball.
Prediction: Bears win an easy one in Pittsburgh.

Week 4 -- Sun, Sep 29 -- at Detroit: The Lions may be the only team who had a more depressing end to their season than the Bears. They lost eight straight games in the second half of the season, ensuring they would get nowhere near the playoffs. But their off-season pick-ups --including Reggie Bush, Glover Quin, and former Bear Israel Idonije -- ensure they won't be the same Lions who they beat last season.
Prediction: No matter the personnel, Jim Schwartz-coached teams play well early in the season, so the Bears will drop this one.

At this point in the season, the Bears will be 2-2, and we'll all be very nervous about this Marc Trestman guy.
Copyright FREEL - NBC Local Media