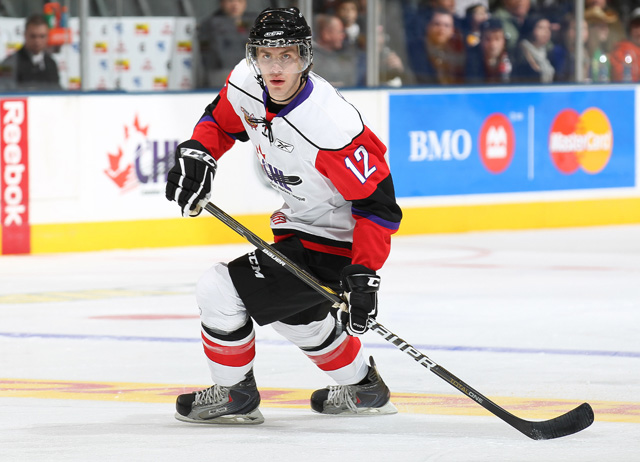 While it's always a shot in the dark, it's fun to put your GM cap on and see who the Hawks might take with the 18th pick in next Thursday's first round. Though I haven't seen any of these kids play I've been snooping around some experts' mock drafts, and there are a few names we can look at.
We know the Hawks are a little thin at center in the system. Only Brandon Pirri is down at Rockford with a semblance of an NHL future. Byron Froese is coming from junior, but this will be his first professional season. Marcus Kruger got a run-out at the end of the season, but wasn't exactly a synonym for "ready", and looks headed for Rockford or back to Sweden. Past that, there isn't anything on the way. We also know the Hawks love to draft big defenseman, but they're a little more stocked in that department. So let's start with centers.
A name that keeps popping up on these draft boards is Boone Jenner. While it's a great name to say, there's more to his game. Jenner is 6-3, 197, so he has the size we know most teams covet in their pivots (the Hawks and Marcus Kruger aside). What's impressive about Jenner's two years at Oshawa in the Ontario Hockey League in Junior is the +32 difference in his plus-minus from year one to two. This kid already knows his way around the defensive side of the ice, which the Hawks do put a priority on. He also is strong on the puck and on the boards, meaning he'd fit right in with the aggressive forecheck the Hawks like to employ.
The downsides, according to reports, aren't much. His skating needs work, but not an overhaul, and that can always be improved. He's also apparently a bit of a hot-head, but who wasn't at age 18? These seem pretty curable problems for a the young player.
It's always iffy judging how much his teammates helped. Jenner skated wtih Rangers' prospect Christian Thomas, who potted 54 goals. It's chicken and the egg when it comes to figuring out who benefited whom. But that plus-minus jump speaks to a high hockey IQ, and we know that's something the Hawks look at too.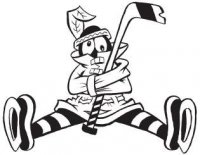 Sam Fels is the proprietor of The Committed Indian, an unofficial program for the Blackhawks. You may have seen him hocking the magazine outside the United Center at Gate 3. The program is also available for purchase online. Fels is a lifelong 'Hawks fan and he also writes for Second City Hockey .