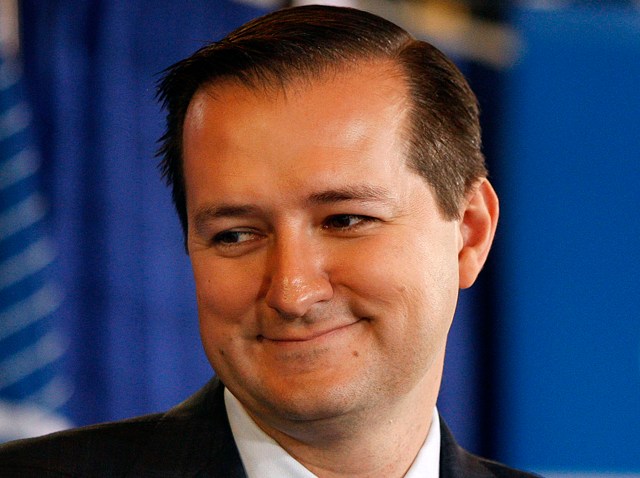 President Obama's disdain for the Chicago Cubs is well known.
In 2008, Obama told ESPN he was a White Sox fan, because "you go to Wrigley Field, you have a beer, beautiful people up there. People aren't watching the game. It's not serious. White Sox, that's baseball. Southside."
It looks as though the Cubs' new owners don't think too much of Obama, either.
Joe and Todd Ricketts, two members of the family that just bought the Chicago Cubs, threw a big fundraiser at Harry Caray's on Monday for Sue Lowden, the Republican running against Senate Majority Leader Harry Reid in Nevada. Reid helped pass Obama's health care reform bill last year, with nary a vote to spare.
Invitations to the event, which was attended by Illinois Republican Party Chairman Pat Brady and gubernatorial candidate Bill Brady, called Lowden's candidacy "an amazing opportunity," and said that "Sue Lowden has what it will take."
Is the Ricketts family, perhaps, taking revenge on the nation's leading Cub hater?
Last year, when he threw out the first pitch at the All-Star, Obama wore a Sox cap and a Sox jersey. And he indulged in some more gratuitous Cub-bashing when he welcomed the world champion New York Yankees to the White House in April.
"It's been nine years since your last title -- which must have felt like an eternity for Yankees fans," Obama said. "I think other teams would be just fine with a spell like that. The Cubs, for example."
Zing. Try washing that one down with an overpriced Old Style.
Obama got a lot more love from the Cubs' old owners, the Chicago Tribune, who endorsed him for president -- the first time the newspaper had ever endorsed a Democrat.
Obama has also gotten plenty of money from White Sox owner Jerry Reinsdorf, who contributed $2,000 to his U.S. Senate campaign and another $2,300 during the 2008 presidential primaries. (Unfortunately, Reinsdorf then turned around and gave $4,800 to John McCain during the general election. D'oh! A Sox fan in the White House is free advertising, Jerry!)
Maybe Obama and Reid should be heartened by the Ricketts' support of Sue Lowden.
If they bought the Cubs, they obviously don't know how to pick a winner.