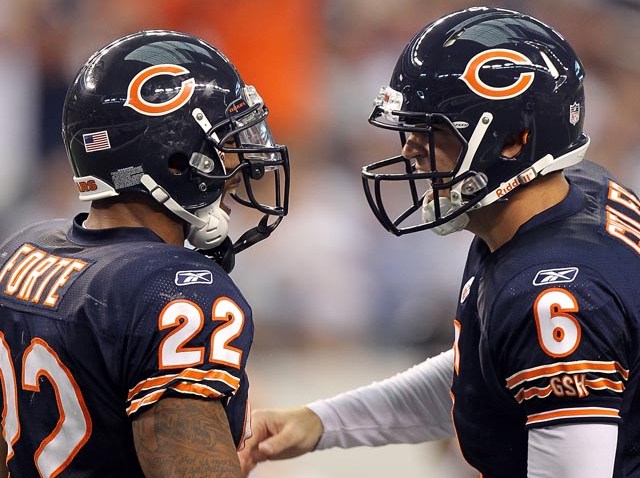 Matt Forte recently told ESPN radio that Jay Cutler has to move on from the end of last season. Luckily, Grizzly Detail was (not) there for a not-at-all true meeting of the QB and the RB that didn't actually happen.

JAY!

What's going on, man! You know, I used to always hit up Coach Martz, but with this whole lockout thing, I thought I'd turn to the next best thing: YOU. He's always saying you two are best buds, so maybe you can just stand there and nod like he always does.

So here's the thing, Jay. Remember that NFC Championship game? Where you hurt your knee, were taken out of the game and then ripped on by all the guys who were sitting at home, wishing they were in the playoffs? Remember that, Jay? Here's what you've got to do.

Forget all that. I know, I just told you to remember it, but now, forget it. WHOOSH -- it's wiped from your mind. You've got to move on, man. Chill out in Mexico with your girl. Heck, ask her to marry you!

Oh, you already did? Perfect, man. Perfect.

So, yeah. Forget about all that bad stuff, and focus on the future. You've already looked so good at workouts, so keep it up. Keep playing at the level you were at, and don't worry about what happened last year. The past is in the past.

Oh, and if you want to keep feeding me the ball, that's OK, too.
Copyright FREEL - NBC Local Media