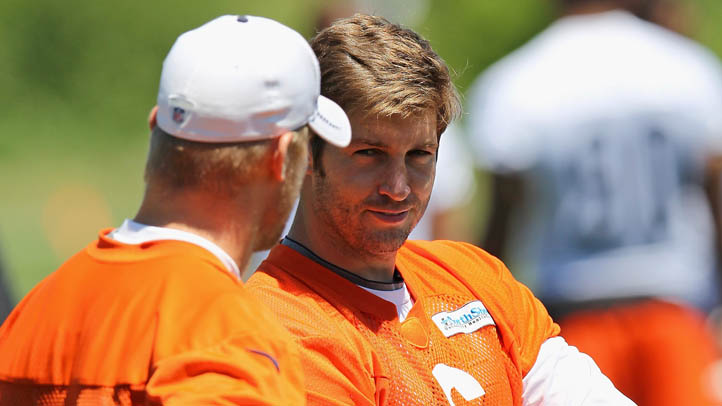 When I was a first grader at Sacred Heart in Melrose Park, I loved my family, my school, my dog and the Chicago Bears. I knew the "Super Bowl Shuffle" and loved Willie Gault and Jim McMahon. Football took a starring role in my life at that young age and has never taken a backseat.

As an adult, I became a sportswriter. I followed my dream and became lucky enough to get to cover this team I loved my entire life. They were my team, and NBC Chicago gave me the chance to write about them. It was my job to take an honest look at their successes and failings, and I loved it every day.

Because of this job, I interviewed Bears players on topics ranging from the problems with the offensive line to what the Bears did during the lockout. I got a front row seat in Bourbonnais. I met members of that '85 team who first made me love football. On the outside, I kept my journalistic objectivity intact. On the inside -- and in text messages to my father -- I was blown away by every new experience.

These opportunities all came with NBC, a network with a well-earned reputation for covering the sports world with fairness and accuracy. I worked with Peggy Kusinski, a woman I have admired and aspired to be like for years. Geoff Glick and Andrew Greiner worked tirelessly to make me better at my job. Other fantastic members of the staff were there for me at all hours.

Now, I have a new opportunity and am saying goodbye to Grizzly Detail, a blog I so proudly helped build. I'm leaving it in the capable hands of James Neveau, who also helms Madhouse Enforcer, NBC Chicago's Blackhawks blog. You're going to love reading his work.

Thank you for reading, and Bears, thanks for being the team I've loved to cover.
Copyright FREEL - NBC Local Media