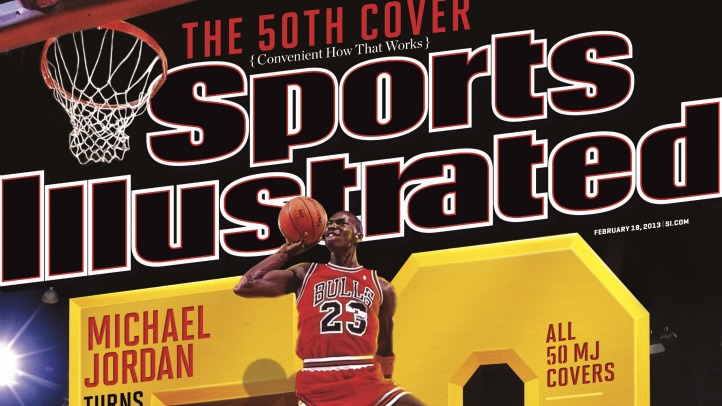 Michael Jordan will turn 50 years old on Feb. 17.

It seems hard to imagine that one of the most iconic figures in the history of basketball is getting up in age. There hasn't been a parade celebrating an NBA Championship in Chicago since 1998, but it seems like only yesterday that MJ was still in his Bulls uniform and mesmerizing us all as he delivered title after title.
To commemorate Jordan's 50th birthday, the latest issue of Sports Illustrated will feature MJ on the cover for a record 50th time.
In the issue, senior SI writer Phil Taylor looks at Jordan's lasting effect on basketball and sports in general, and examines his recent stint as a basketball executive for the Charlotte Bobcats.

The issue will also include copies of all 50 MJ covers, 50 reasons we'll never forget him, and the perfect 50 dunk that sealed his legend.
Ironically, Jordan has famously feuded with the magazine ever since they ran an issue with him on the cover and a caption that read, "Bag It, Michael," when he retired from the Bulls to try his hand at baseball. Since then, he has refused to speak with SI and continued giving them the cold shoulder, even in an issue celebrating his life and his basketball achievements.
But that didn't stop Sports Illustrated from paying homage to the greatest basketball player who ever lived. And besides, put him on the cover of anything and it'll sell, even to this day. So if you see it on newsstands, be sure to grab your copy!
Follow Outside Shot on Twitter (@Outside_Shot) for more Bulls news and information