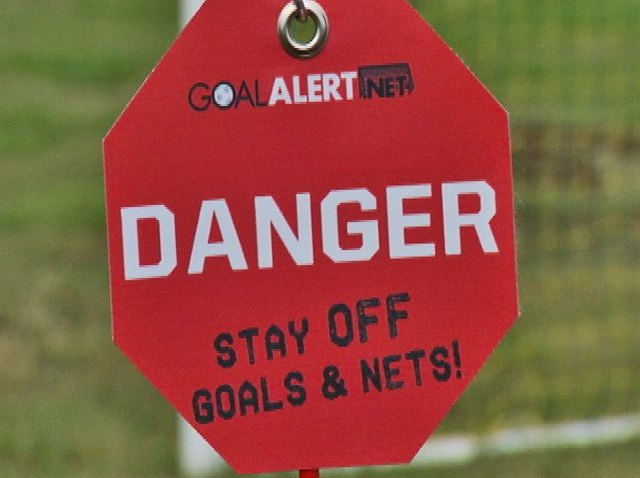 Soccer goals are killers.
Just ask Greg Dempsey, a Chicago inventor who's latest gadget, Goal Alert, is designed to prevent soccer goals from toppling over and striking children at play.

There have been at least 35 deaths -- five in the last two years -- by soccer goal posts, according to numbers from the Consumer Product Safety Commission. Another 55 people have been injured.
Dempsey says he almost lost a close friend in 1983 when a goal post fell over.
The incident was the impetus behind Goal Alert, which attaches to goal posts and literally raises a red flag if the back of the goal rises more than 1/2 inch off the ground.

Some experts say it takes as little as 25 pounds of pressure to send the nets, the only two free-standing objects on a soccer field, toppling over.

Dempsey has worked with the Naperville Park District to get Goal Alert installed on that city's soccer posts on a trial basis.

While the CPSC hasn't specifically endorsed Dempsey's product, it has issued guidelines and safety standards for soccer nets.

http://www.goalalert.net/