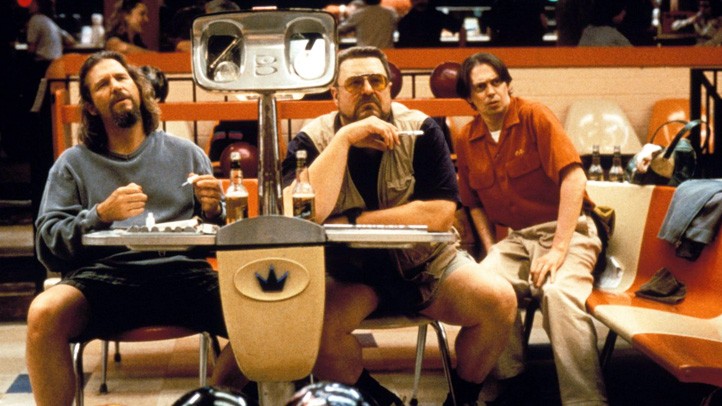 Mark It 8, Dude
Patrick Sharp - Might not have the numbers these past three games, but Sharpie has simply been everywhere for the Hawks, with 13 shots combined against Columbus and Vancouver. He's doing it at both ends of the ice, and has had to shift to center the past couple games (long overdue) when Marcus Kruger was hurt. He's also the Hawks best penalty killing forward, and has given the Hawks two lines that can threaten without Toews, which always seemed like it was going to be a huge challenge.
Andrew Shaw - I love to mock when fans attach themselves to a call-up who makes an immediate splash, but I try to remember it's still not something Hawks fans are used to. While Shaw may have his faults, 11 goals in 19 games is a pretty ridiculous record, even if a few of those were goals he knew nothing about as they just banked off of him. But the reason that happens is because he's in the right spot right in front of the net, and the Hawks are still short on guys who get there consistently. He's tightened up the rest of his game a bit, though he can still get "creative" with the puck. If Shaw can maintain his game into straight lines and not get cute, and still drive the net with the complete recklessness for his own welfare that he has, he will make a difference in the playoffs because that's where big goals come from. When he gets the third line going, the Hawks can hurt teams from anywhere, and that's a big difference.
Over The Line, Mark It Zero
The Power Play - Hard to single out one player for this when everyone was good in two games and everyone bad in a third, so let's go with the unit that's letting the Hawks down still. The PP had a chance to grab Sunday's game by the throat when the Hawks had the upper hand in terms of play, and failed miserably. It just looks like it has no idea what it's trying to do or how to go about doing whatever it figures out it should be trying. Carry in or dump in, backdoor play or get to the net, umbrella or another formation, pass or shoot, everything looks in between, and it's got to get fixed right now. Simple would be better. Hossa, or when Toews returns, on the goal line and simply crashing the puck to the net would be one solution. Any solution would be welcome, however.