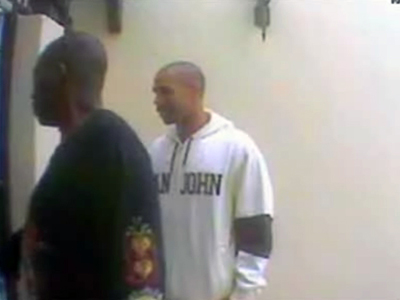 With the Sochi Olympics growing closer every day, teams are beginning to look at building lineups and naming leadership contingents to represent them at the Games.
Team Canada already announced their captains, with Sidney Crosby donning the "C" and Chicago Blackhawks captain Jonathan Toews wearing one of the two alternate captain "A's" along with Shea Weber.
On Friday, Team USA will announce their captains for the Sochi Games, and there are no shortage of candidates to choose from. Whether they want to go with an established captain like David Backes, Dustin Brown, or Ryan Callahan, or if they want to go with one of the United States' elite players like Zach Parise or Patrick Kane, there are a lot of options depending on how GM David Poile and head coach Dan Bylsma want to structure the leadership core.
The question then is this: Who will be captain of Team USA? With the way that the team has been assembled, focusing on defensive skill and grit over raw offensive prowess in most cases, odds are the team will want to have a guy who is known for his two-way ability, rather than his playmaking potential. If that's the case, then the correct choice for captain would be Ryan Suter.
Yes, both Backes and Brown actually wear "C's" for their NHL teams, but Suter's abilities both as an offensive threat and as a disciplined defensive player really shine in tough situations. He has been instrumental in bringing the Minnesota Wild up from a lower-tier club to a playoff-caliber team, and along with Parise has really made hockey in the Twin Cities exciting again.
As for the alternate captains, the US will likely do what they did in Vancouver, and that's rotating the duty among four players. Suter served in that role in 2010, so he will need to be replaced. With that in mind, the US should go with two guys known just as much for their physicality as their offensive ability, and Backes and Brown would be those players.
The other two spots should then be given to guys who are arguably the faces of American hockey at the moment. Parise is one such player, having tied for the team-lead in points during the Vancouver Olympics with eight in six games. The other player is Kane, who has really come into his own the past few years after having a very nice showing in a silver-medal performance in 2010.
With that leadership group in place, Team USA would have a very nice foundation for what will be one of their strongest bids for a gold medal since the 1980 Lake Placid Olympics. Facing tough obstacles like Slovakia and Russia in their own pool will make things more complicated this time around, but with lots of veteran leaders and a couple of fresh new faces, the Americans will look to finish what they started in Vancouver.