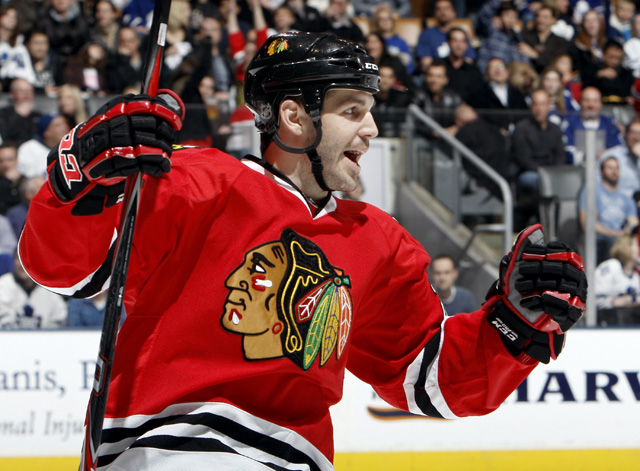 One more cheap thrill.
That's basically all we as Hawks fans are asking tonight. Just give us one last good performance. Give us one last chance to stand up and cheer. Give us one last chance to salute each other at the end of the game in victory, as this two-year season comes to an end this week.
And that's what it has been, really. Last season and this one are linked together. Everything this year has been viewed through last year. From the label of defending champ to the summer exodus to all the problems that were exacerbated by that label, it seems as if hockey never stopped. We could probably all use the break.
But we don't want to have to watch the end before our eyes, in our arena. Yeah, flying five hours to be taunted by gleeful Canucks fans probably seems pointless, too. But I'd rather walk out of the UC after a victory, avoiding the embarrassment of a sweep, putting off the inevitable a couple more days where I can just witness that by my lonesome on the couch. We know what's coming, but we don't want to have to witness it. Just have the doctor come to the waiting room Thursday to tell us what happened, and we'll spend the summer going over the corpse.
But even that seems unlikely now, with Seabrook out. Though he's been terrible for most of this series, it's a serious step down to have dress John Scott at defense. With his skating, he'll have windburn from the Canucks forwards by the first TV timeout. Chances are Nick Leddy will have to take on the extra minutes, and the Hawks continue to batter the psyche of a prized prospect.
And that's what will be most evident tonight, all the warts we've seen all year. A team far too thin and beat up to create much excitement. Dave Bolland returns, but at how strong? Will he be able to provide enough to keep the rest from skating until their heart puts out a "Help Wanted" sign? Doubtful. And he won't nearly as effective after six weeks out. Will Keith and Campbell be able to shoulder this much of a load? We already know the answer.
But one last time Hawks. Just one more effort, one more flash of what you promised but couldn't deliver on being this year. We know there's next year, things will be different, and nothing that happens tonight will change our outlook on next season. But we're all coming to see one last hockey game, to see just one more win, to enjoy the spectacle one last time before closing for summer and waiting for the fall. It's there, you've got it in you.
And as I said in today's Indian, when the end comes, embrace that feeling. Know the sting well. Remember it. It'll make the next triumph that much sweeter. And to you, Hawks players. Remember this feeling, and promise to never have it again.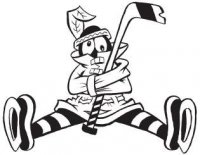 Sam Fels is the proprietor of The Committed Indian, an unofficial program for the Blackhawks. You may have seen him hocking the magazine outside the United Center at Gate 3. The program is also available for purchase online. Fels is a lifelong 'Hawks fan and he also writes for Second City Hockey .