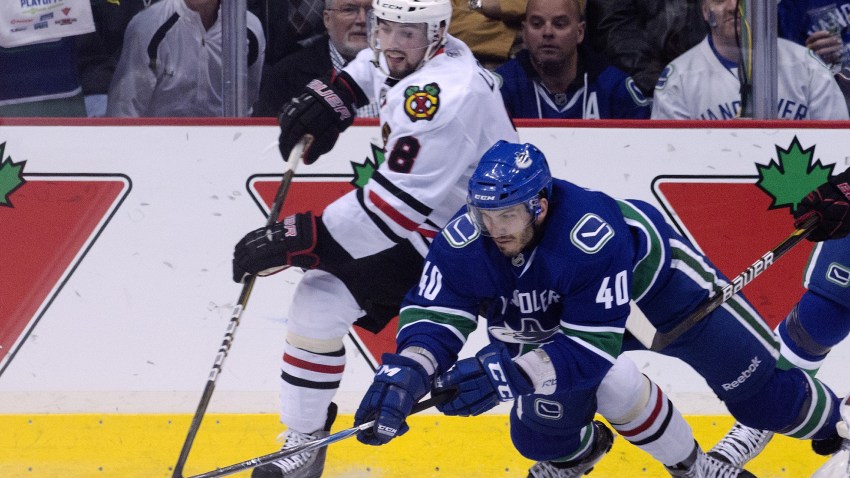 Sometimes there's a man, and I don't want to say a hero, because what's a hero? But sometimes there's a man, and he just fits right in there.
Well, if only Nick Leddy were a man. But at the age of 20, we can't call him that yet. But he'd better become one quick, because GM Stan Bowman has hung a lot of the Hawks hopes on his neophyte shoulders.
When Bowman shipped out Brian Campbell and his contract to Florida, he wasn't just plowing the fields of cap money to harvest more space for himself (there's a redneck reference, I think). He was also handing the keys to the back of the fire truck to Leddy, if you think Duncan Keith drives the front. So much of the Hawks style and game is predicated on having a d-man on the ice who can get the Hawks motoring from their end to the other all by himself. This was Brian Campbell's job, and last year he was far better than Keith at it. Now it's going to be Nick Leddy's job, or he's going to have to prove that he can't handle it.
You can see why Bowman thinks Leddy is capable. He's got plus-wheels, and sees the ice very well. He can make a pass, and he actually has a more than average-accurate shot. Which from the point is a big deal, especially to those of us who choked up gallons of Budweiser watching Duncan Keith label shot after shot off the first pair of shins he could find. That breaks an offensive possession down. Leddy always seems to find a lane to get it through.
Or at least he did on the five attempts he took last year. All of Leddy's game suffered through timidness and deferring to older teammates. Leddy was shaken by grown ass men forechecking him like their paychecks depended on it, because they did. He was overpowered in his own end far too often. At the other, he too easily passes along responsibility, seemingly afraid to assert himself. None of this is shocking from a 19-year old kid who's had only 68 games above college. But he won't get that luxury now.
Leddy did begin to assert himself at the end of the Vancouver series. He was aggressive in his own zone and while he'll never be a masher, he wasn't afraid of contact and drove to dislodge the puck from whoever. He then pushed the play. He still averaged less than a shot per game, and that has to go up this season.
Leddy should also get the chance to run at least the second power play unit, which he was basically built for. His smart decisions and that shot should make that unit dangerous. If Leddy can prove to at least be ok in all of these things, the Hawks won't miss Campbell on the ice that much. If he can't, the Hawks have alternatives in Montador and Lepisto. But neither of them come with all the tools that Leddy does.
Stan Bowman has wagered an awful lot that Leddy can put them together. The Hawks need him to. Grow up fast.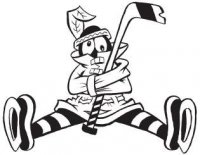 Sam Fels is the proprietor of The Committed Indian, an unofficial program for the Blackhawks. You may have seen him hocking the magazine outside the United Center at Gate 3. The program is also available for purchase online. Fels is a lifelong 'Hawks fan and he also writes for Second City Hockey .