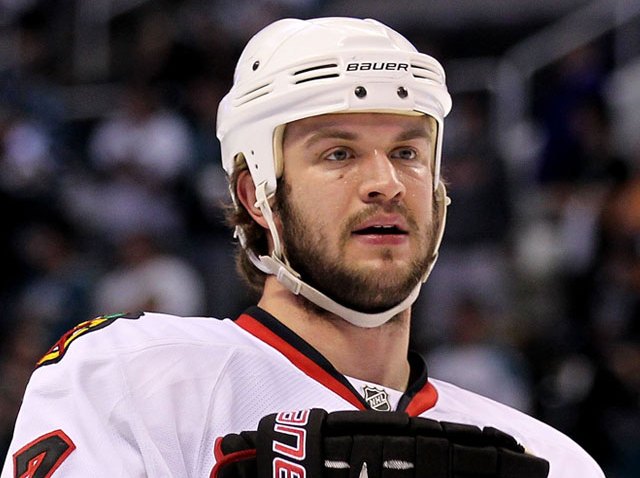 It's no surprise Brent Seabrook is a richer man today than he was yesterday.
As has been widely reported for weeks, the 25-year old defenseman will be wearing the Indianhead sweater for another 5 seasons. The contract extension will pay the Candian Olympic Gold Medalist a reported $29 million.
"The Blackhawks are the only organization I've ever played for, and I've been a part of something very special in Chicago over the last six seasons," said Seabrook. "I'm excited to continue being a part of this group, playing in the United Center and making our fans proud."
The Hawks have been meticulously locking up their core, extending the contracts of Patrick Kane, Duncan Keith and Jonathan Toews last season.
"Brent is a very important member of our organization and we are looking forward to him being part of a core group that will be a contender for many years to come, Blackhawks Vice President/General Manager Stan Bowman said. "We have been fortunate to have Brent as part of our family since he was a teenager and we are proud to be able to announce this news today."