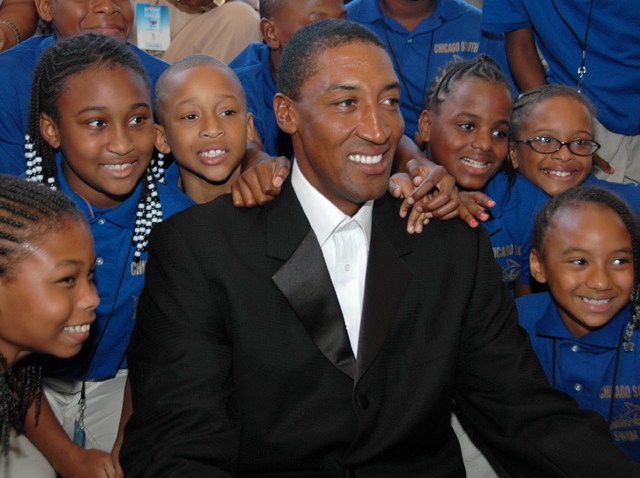 Scottie Pippen wants you to know that he didn't sign up to fight any little people.

The former Bulls star issued a press release Friday meant to clear up any misunderstandings about his role in a low-rent movie called "Midgets vs. Mascots" starring Gary Coleman of "Different Strokes" fame.

Pippen is upset about a scene where the little people were supposed to get mad at him and storm out of the room, ended instead with Coleman hitting him in the head with a telephone and the others attacking him. (watch video below)

An excerpt from the press release:
"A short fight ensued before I heard the film's director yell 'cut.' As I recall, some of the Little People were laughing as the director explained that the scene was 'sort of like an episode of the TV show 'Punk'd.' At that point, I left quickly without a clear understanding of what was going on."
Pippen denies he was responsible for injuries a "little person" claimed he suffered in the scuffle, and says he wishes he had never been involved with the movie in the first place.

There's no comment from Coleman on the whole situation -- not even a "What you talkin' 'bout Scottie?," but then again, the former child star has had his own share of problems this week.

He's reportedly feeling better after a trip to the ER and a spat with the moviemakers over a scene from the same film that reportedly shows a shot of his penis.

And don't bother checking your local movie listings. This one's definitely going straight to DVD.