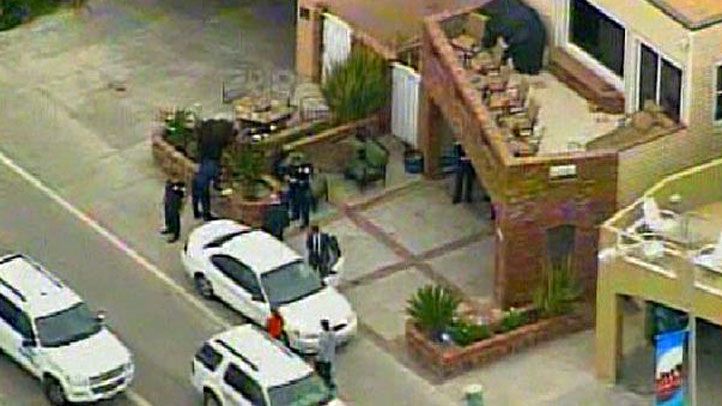 Former Chargers Pro Bowler linebacker Junior Seau on Wednesday committed suicide, officials confirmed.

The news surfaced after a woman, who officials said identified herself as Junior Seau's girlfriend, called 911 at approximately 9:30 a.m. (11:30 a.m. in Chicago) to report a shooting.

She had found Seau in one of the bedrooms of the NFL player's home on South Strand Boulevard with a gunshot wound to the chest.

A handgun was found next to Seau's body however no suicide note was found according to Oceanside police. Police Chief Frank McCoy confirmed the case will be investigated as a suicide.

That announcement led to gasps in the crowd of approximately 250 people standing outside the home.

Former Chicago Bear Dave Duerson died in a similar fashion a little more than a year ago. In a suicide note, Duerson asked that his brain be left for research. NFL players are at a high risk for a degenerative condition known as chronic traumatic encephalopathy.
The NFL Players Association's Executive Director, DeMaurice Smith, released a statement Wednesday afternoon:
"The NFL Players Association is saddened to hear of the passing of Junior Seau, a terrific player and teammate. The 12-time Pro Bowler achieved a level of success on the field that is unparalleled and his off-the-field service accomplishments are beyond admirable. The All-Decade Team linebacker's career spanned an incredible 20 seasons, and Junior Seau's determination and passion for the game will always be remembered in the hearts and minds of the fans. The NFLPA player family today joins with the Seau family to mourn a brother lost too soon.

Seau became a Charger in 1990 and was voted to 12 consecutive Pro Bowls from 1991 to 2002.

The former Charger averaged 100 tackles a season and nearly seven tackles per game during his 17-year career, according the NFL.

Seau was a star linebacker at the University of Southern California before he became a Charger. He was with the Chargers until 2003, and then played for the Miami Dolphins and the New England Patriots

He retired from football in 2009, according to the NFL.

Seau continued to be a major part of the Charger culture after his retirement from football.

He opened a restaurant in Mission Valley called "Seau's The Restaurant" in 1996 and it has been a destination on game day for the last 16 years.
In October 2010, Seau sustained injuries when his SUV crashed at the bottom of a Carlsbad cliff.
Oceanside police arrested Seau on a felony domestic violence charge.
Then, hours after his release from custody, Seau was found behind the wheel of an SUV that had crashed over a cliff onto the beach below.

NBC San Diego: Reaction to Seau's Death | Insight Into His Final Hours