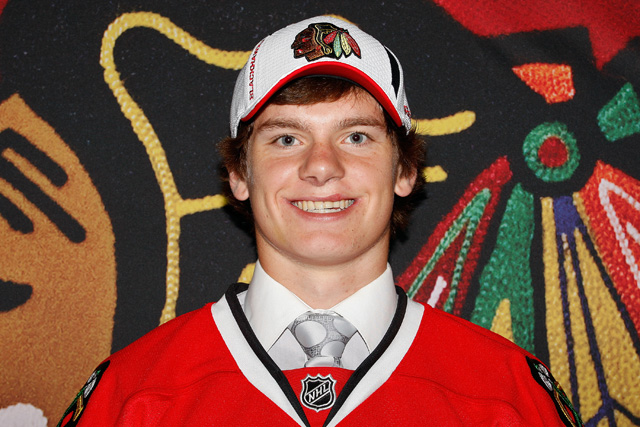 A few notes today:
-Though it was loudly buzzed last week, the Hawks made it official that they have signed Alex Salak. Salak was acquired in the Michael Frolik-for-Jack Skille trade, and at the time a lot of people said that the addition of the goaltender was the real steal here. He's 24, and has only played one year in North America. That was for the Florida Panthers' AHL affiliate in Rochester, NY. His numbers that year weren't jaw-dropping -- in fact they would instill little if any movement in the jaw. A save-percentage of .910 and a goals-against 2.89. Not horrific, not great. However, this was the Panthers' system, and they haven't exactly been churning out stud after stud. Salak saw a reasonable 28.5 shots per game, so he wasn't being barraged either.
What has people really excited is his past year's peformance in the Swedish League. There he has a goals-against average of 1.97 and a save-percentage of .926, which are impressive. But the European game is different, with a wider ice surface and not as much traffic to deal with because of that. Some have Salak penciled in already as Corey Crawford's backup, but the bet here is that he'll have to earn that in training camp. Most likely, the Hawks will sign a veteran to compete with Salak for that backup spot. At least the North American game won't be completely new to him. But he's not a lock either. However, Salak would have to clear waivers to play in the AHL, so he's going to have to go way out of his way for the Hawks to risk that.
-The Hawks also signed draft picks Byron Froese and David Gilbert from their junior teams. Froese is the one to watch here, as the Hawks are shallow at center in their system. He's coming off of an 81-point season in the Western Hockey League (which is not known for being a firewagon league with tons of offense). It would be nice if he were bigger, but he and Brandon Pirri are going to get to man the top two lines in Rockford and we'll get a pretty fair idea if they can be anything one day.
These two signings give the Hawks 33 contracts between the big club and the Icehogs, and you are allowed a limit of 50. With the Hawks having to add anywhere from four to six with the big club, and probably another six to eight for Rockford, if not more, the Hawks could be once again hamstrung. If the Hawks are bordering or are at that 50 contract limit, it makes it hard to trade draft picks for players, for example. Or if there are a rash of injuries to sign some free agent, such as Ryan Johnson this past season. Keep an eye on this.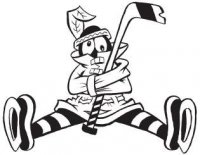 Sam Fels is the proprietor of The Committed Indian, an unofficial program for the Blackhawks. You may have seen him hocking the magazine outside the United Center at Gate 3. The program is also available for purchase online. Fels is a lifelong 'Hawks fan and he also writes for Second City Hockey .