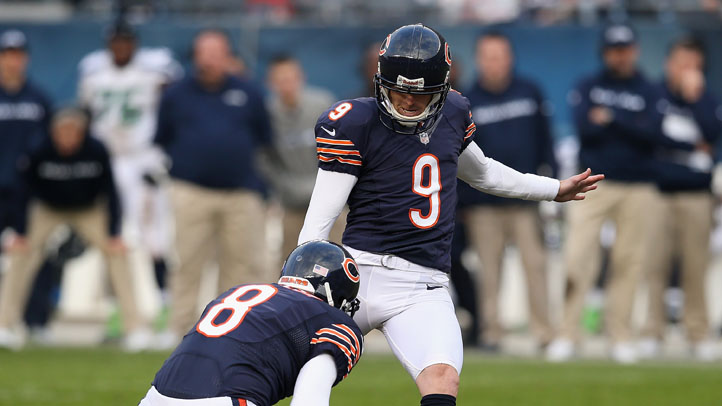 Robbie Gould ended last season with an injury, so the Bears played it carefully and signed another kicker in the off-season. Gould doesn't have to worry about his job any longer, as kicker Austin Signor was waived from the Bears on Friday.
When Signor was signed, Gould said he welcomed the competition.
"Competition is healthy, at every position, and it only makes all the players better," Gould said in April. "Hopefully I can learn a little bit from Austin, and he can learn a little bit from me. This is exactly what the Bears are supposed to do. All good organizations create competition."
Though his job is safe, Gould still has an important year. Like many of his teammates, he's in the final year of his contract. Since coming to Chicago, Gould has been accurate and reliable. He will need to continue that streak to continue working in Chicago.
The other roster move the Bears made on Friday was to sign linebacker Andrew Starks to the roster. Starks is an undrafted free agent out of Princeton, and will add depth to the Bears' defense.
Copyright FREEL - NBC Local Media