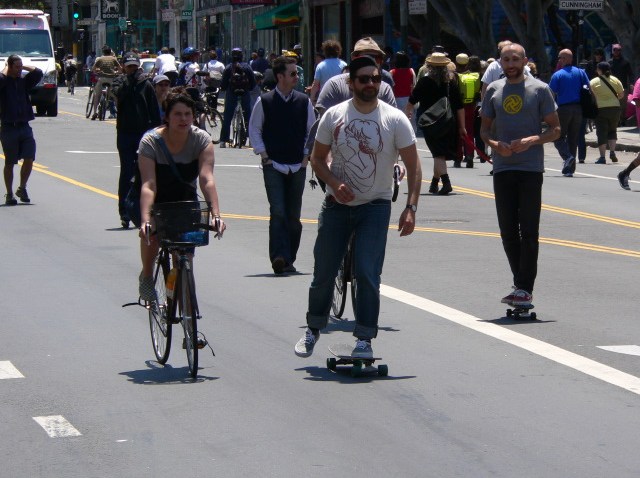 Conte Makes Immediate Impact Upon Return to Practice Field
After missing every practice in Bourbonnais before the Chicago Bears' preseason opener last week, safety Chris Conte jumped back into the rotation on Sunday as he looks to make up lost ground in the team's safety competition.
During the practice on Tuesday at Olivet Nazarene University's Ward Field, Conte made an excellent read on an underthrown ball by quarterback Jordan Palmer, intercepting the pass and running it all the way down the field for a long touchdown.
"It was good for him," head coach Marc Trestman said of the play. "He was excited to be out, and he's waited a long time to practice, and he's had a lot on his mind."
Unfortunately for Conte, he will likely have to wait until the Bears' third preseason game before rejoining his teammates in game action, as Trestman all but ruled him out of the team's game against the Jacksonville Jaguars Thursday.
"I think it's too soon to talk about him playing," he said. "It's a trainer's decision, and I don't think we're in that place yet."
Scott Not Satisfied with Solid Friday Performance
The Bears didn't have Jared Allen on the field for their 34-28 victory over the Philadelphia Eagles on Friday night, but they did get a good substitute out there, as Trevor Scott got tons of pressure in the backfield throughout the game.
Despite that success, the defensive end still feels he has something to prove.
"I still feel like I've got a lot of work to do," he said after practice. "There's a lot of good players here and it's just a matter of tightening up on all the little things. That's what practice is for, and I'm going to get it fixed."
One of the things that's helping Scott along in his quest to make the roster is getting to work with Allen, who signed a four-year contract with the Bears in the offseason after many productive seasons in Minnesota.
"I'm behind Jared all the time, and he's constantly giving me tips," he said. "He's helping make sure that I'm in the right position, so it's always great to work with a veteran like that."
Odds and Ends
-Wide receiver Brandon Marshall had a solid practice once again, making a couple of athletic catches and working well against Charles Tillman. On one of the plays in the red zone drill, Tillman jumped the route a bit and ended up tipping the ball up in the air, but Marshall made an excellent correction on the play and grabbed the ball away for a touchdown.
Marshall wasn't satisfied just doing that either, as he caught some punts during the team's special teams drills. When asked about it after practice, special teams coordinator Joe Decamillis said that having Marshall on the field made him a bit uneasy, but that telling the veteran wideout to get lost was "above my paygrade."
-Despite the constant threat of rain, which forced the team to move practice to the artificial playing surface at Olivet's Ward Field, the Bears still drew over 4000 fans to the practice on Monday. Players like Charles Tillman signed a slew of autographs for military members who were in attendance, and Trestman even got in on the act as he signed autographs following his media availability.
The support throughout camp (nearly 18,000 fans were in attendance for Sunday's practice) hasn't gone unnoticed by the players.
"Bears fans obviously love their team," quarterback Jimmy Clausen said. "It's been great to be out here and to see all of the fans, and especially the kids, support and cheer for us."