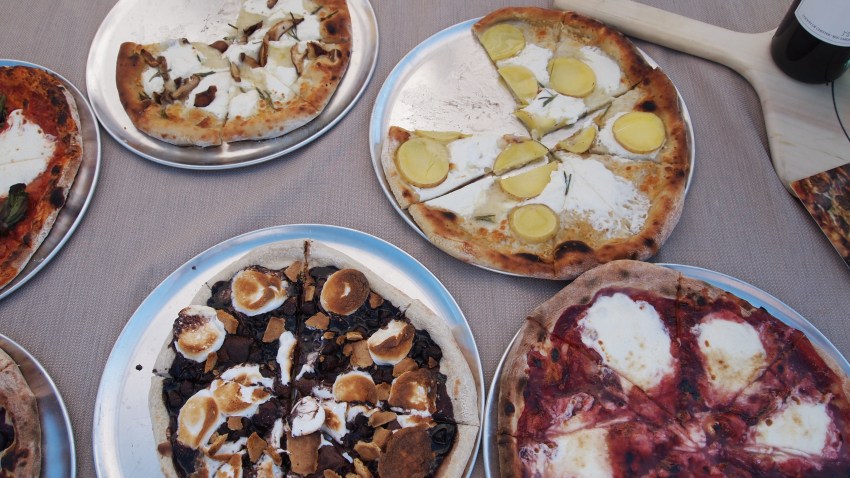 The injury to Patrick Kane and the continued struggles of their blue line have left the Chicago Blackhawks in an unfamiliar spot as Monday's NHL trade deadline approaches: that of buyers.
Historically, G.M. Stan Bowman has largely stayed out of the fray, making minor acquisitions like Michal Handzus and David Rundblad and eschewing the type of bigger ticket deals that make headlines and splash through the NHL world.
Current reality does seem to be setting in for Bowman however, and much like this seal that's afraid of going into the water, it seems as though he's finally going to make the dive.
According to a report by Elliotte Friedman, two potential targets on his radar are Arizona Coyotes center Antoine Vermette and defenseman Zybnek Michalek:
"So the one thing I also have wondered about Chicago is if they're trying to get both Vermette and Michalek out of Arizona. There are a couple of teams I think are trying to do that. Michalek's situation is a little muddy right now because he's battling a concussion, and I think the Coyotes know their best chance of getting value for him right now is by packaging him with Vermette. I think Chicago is a team that would do that."
The benefits of acquiring Vermette and Michalek would be pretty high for the Blackhawks. With Kane on long-term injured reserve, the team has a great deal of salary cap flexibility, and they have the ability to add both of these players on for the remainder of the season without having to worry about making any other moves to clear up space. Both players are also free agents at the end of the season, so the Hawks wouldn't have to worry about clearing them out as they head into next season's cap crunch with a need to trim some players from their current roster.
In addition to the financial element, the Blackhawks could also benefit from getting these players on the ice. Vermette is an excellent face-off taker for the Coyotes, winning over 56 percent of the draws that he takes, and he also is one of the team's primary penalty killing forwards, so he could bolster Chicago's depth in that area too.
Vermette's presence would also mean that both Teuvo Teravainen and Andrew Shaw (assuming the latter isn't included as part of the package heading back to Arizona) would be able to play on the wing, where they're more suited to play at this point. Teravainen could be a center moving forward, but the thought of putting him on a wing with either Vermette or Brad Richards is certainly a tantalizing thought for the Blackhawks.
As for Michalek, he is dealing with some concussion issues, but if he can get past those (and the Hawks would certainly get assurances that he can before they'd pull the trigger on a deal), he is definitely the type of guy they need. His offensive numbers aren't great, with only two goals and six assists in 53 games this season, but he is a high-impact possession player (check out this graph that stats guru Jen LC dug up) that suppresses shots and helps get play moving the other way.
Part of that impact certainly comes from playing with a young stalwart like Oliver Ekman-Larsson on his pairing, but Michalek's style is what the Hawks desperately need, and what downturn there would be in terms of his statistical output would be matched by the increased depth that the team would have on the back end as they head toward the postseason.