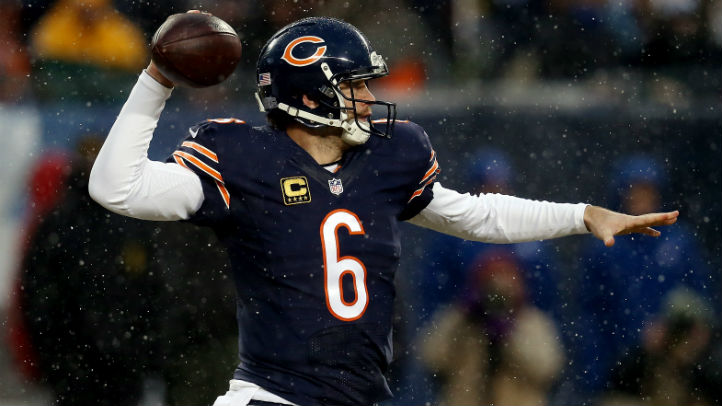 The Chicago Bears may not be the most fascinating team to ever appear on the HBO documentary series "Hard Knocks," but they very well could be destined to appear on the program this summer.
That's because the NFL and HBO, who are currently discussing which team to feature on the training camp documentary, have reportedly narrowed down the field of potential candidates to just three teams:
HBO and the NFL have narrowed down the HARD KNOCKS teams to a list of three: Bears, Giants, Steelers. — LooneyaboutSports (@LooneyonFox) April 29, 2014
NFL spokesman Greg Aiello said the list is "completely inaccurate," according to a Tweet by Bleacher Report columnist Mike Freeman.

Still, all three teams carry the weight of a lengthy history and a massive fanbase, and all three would likely bring in huge viewership to the show that gives fans an inside look into the workings of an NFL team during training camp. Last season's edition, which starred the Cincinnati Bengals, was marked by linebacker James Harrison's refusal to actually appear on camera, as well as other assorted dramas, and it would be interesting to see what kind of shenanigans go on in Bourbonnais if the Bears end up being chosen.
Imagine being able to see the early stages of Mel Tucker's reconstruction of the Bears' defense. Would Jared Allen go hunting during camp? Would Kristin Cavallari make appearances along with her husband Jay Cutler? Who will win the back-up quarterback job? All of those narratives could play out on the show, and Bears fans who have longed to see the team be part of the show may finally get their wish if the NFL and HBO can agree on a team.