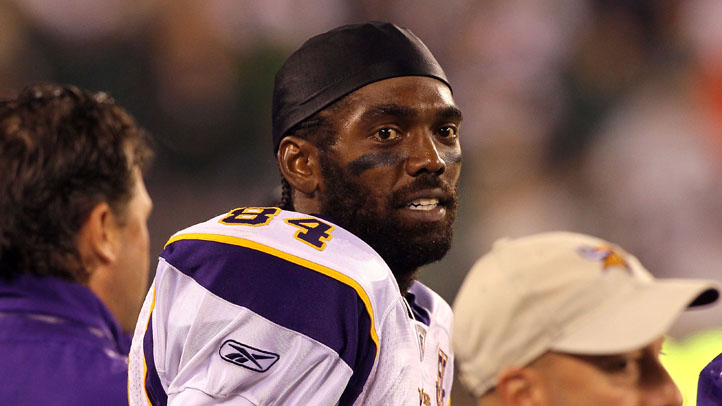 We need a receiver in Chicago. We need someone to take the ball deep, and take the top off the defense. We need someone who can catch the ball every time he goes out.
Six-time Pro Bowler Randy Moss came out of retirement this morning. He went on Ustream this morning and announced, "Your boy be back for the upcoming season."

These two points should have nothing to do with each other. Hear that, Phil Emery? Randy Moss is not the solution for Chicago's receiving problems.

As an experienced scout in the NFL, you already know that a 35-year-old who hasn't played in a game since 2010 would not be a good fit in Chicago.
You already know that Moss' antics would not sit well with Lovie Smith's locker room. You have been around the game long enough to know these things.

But it's been a while since you've been with the Bears, Phil. We don't know if you'll be dazzled by memories of Moss going deep and connecting with Tom Brady and Brett Favre. Your mind might start to roll, and you'll think, "What if Moss is the guy?"

No. He's not. He's not the guy to make Jay Cutler a passing yards machine. He's not the guy to take the Bears offense up a notch. He is old (in football years), he hasn't played, and he's best left to another team.
Thanks for listening.
Copyright FREEL - NBC Local Media