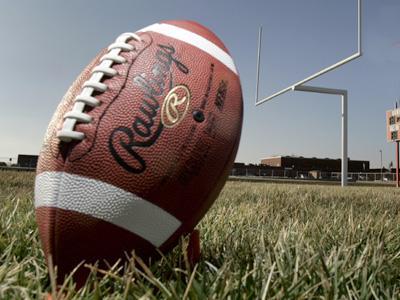 Congratulations Carl Sandburg High School for winning this week's Prep Destination poll!

More than 7,000 of our NBC 5 News Today Facebook fans voted on our poll, which closed on Wednesday at noon.

Sandburg High School won with a total of 3,687 votes as they prepare for their football game against Andrew High School Friday night.

Our NBC 5 News Today crew will head to the home of the Eagles' football field in Orland Park early Friday morning to highlight both teams as they rally up and get ready for our Dance Friday segment.

The Dance Friday segment airs each Friday morning during the 6:30 half hour.

Sandburg High School officials tell us they are inviting Andrew High School fans to stop by as well!

But the question is, will they beat Hobart High School's Prep Destination celebration held last week?

Eagles and Thunderbolt fans, it's time to show your school pride!

Head out to Sandburg's football field and support your team starting at 5:45 a.m. with signs that highlight your school spirit!

How would you like your high school to be the next Prep Destination of the week?

Every week, NBC 5 News Today will take a vote beginning on Monday ending on Wednesday to find out where you want to send our crew. After polls close on Wednesday, our team will head to the winning school for an early-morning tailgate and find out about that school's spirit.

Be sure to watch for your favorite school on Facebook! Cast your Prep Destination vote, and watch NBC 5 News Today on Thursday to see where we'll head for that week.

Finally, look for the IHSA Football Championships live from Champaign, on NBC Chicago Nonstop (Comcast 341, RCN 50) Thanksgiving weekend!