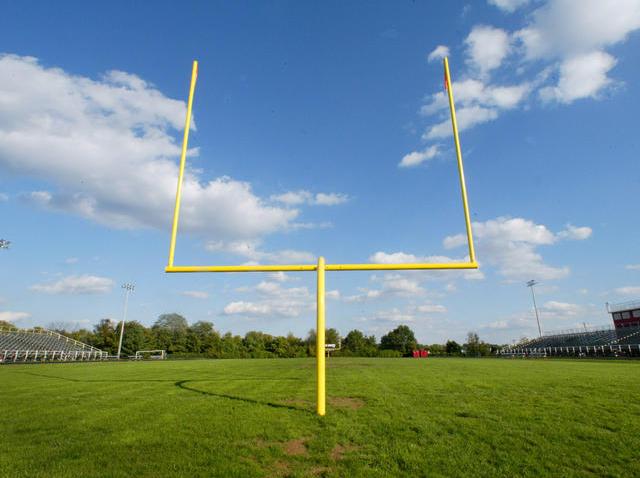 The District 117 rivalry between Antioch and Lakes earned the right to host the NBC 5 News Today "Prep Destination of the Week" segment, after winning our NBC 5 News Today Facebook poll.

This means NBC 5 News Today will bring it's cameras to Lakes Community High School in Lake Villa early Friday to highlight their game against Antioch.

The Royal Rush and the Cardinal Crazies squeezed out 100 more votes than Batavia and Geneva, a difference of 0.6 percent for the total vote.

The Shepard and Eisenhower match up finished in third.

The Eagles and Sequoits will be making their debuts on the NBC 5 segment, as the students and faculty have enjoyed the festivities surrounding the 2011 "New York Lights" themed homecoming week in Lake Villa.

Friday night's winner on the gridiron takes control of the North Suburban Prairie race. The Eagles are in the midst of the best start in the decade-old school's history. Antioch fans would love nothing more than for the Sequoits to match or better the 2008 season in which they reached the Class 5A Semifinals.

With both teams holding its opponents to single digits, fans can expect a physical, low scoring battle in Lake Villa in what figures to be a playoff-like atmosphere in the 8th all-time meeting between the rivals.

After the game, catch the highlights for all three selected match-ups on "High School Lites" on Comcast Sportsnet.

We invite all you Royal Rush and Cardinal Crazies to Lake's gymnasium to support your schools starting at 5:45 a.m.
Athletic Director Troy Parola said the school plans to ask for donations at the door to benefit the Open Arms Mission Food Pantry. Students won't be required to donate, but can give money if they choose to do so.
Be ready to cheer, bring your signs and your school spirit, as NBC 5 News Today hopes to showcase your community pride all throughout Chicagoland.

Also, don't forget to stretch before "Dance Friday!"

Final Vote Totals: 15,445
Antioch (5-0) at Lakes (4-1) 7,449 (48.2%)
Batavia (5-0) at Geneva (5-0) 7,349 (47.6%)
Shepard (3-2) at Eisenhower (4-1) 647 (4.2%)