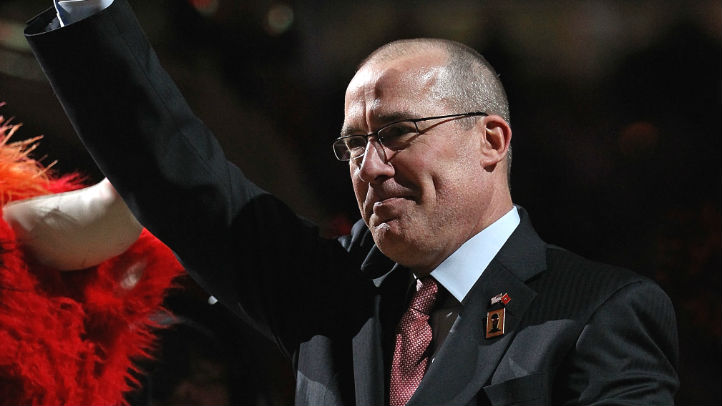 The Chicago Bulls have already made headlines on the trade front by shipping Luol Deng to the Cleveland Cavaliers and Marquis Teague to the Brooklyn Nets. But as the trade deadline approaches and rumors of potential moves on the part of Chicago continue to swirl, Bulls vice president of basketball operations John Paxson expects the team to be idle.
"We obviously talk and keep our eyes and ears open. But to anticipate something is going to happen, I don't think that's likely," Paxson told the Chicago Sun-Times.
One other topic of discussion this season is when Nikola Mirotic will finally arrive in the Windy City. An MVP of the Spanish League playing for real Madrid, Mirotic is expected to join the Bulls this summer as many suspect Chicago will amnesty Carlos Boozer.
But Paxson tried his best to temper that speculation as well.
"Our meetings with him were great. Our intention, as we've talked about, is to try to get him sooner rather than later. But there's still a process we have to go through," he said. "He's just coming off the Spanish Copa del Rey, where his team won and he was the MVP. There's a reason we went to such lengths to draft him a few years ago, and we're hoping to get him at some point. It's still too early. He has a significant buyout with Real Madrid. So there are still some things we have to do, and we can't do it until this summer."