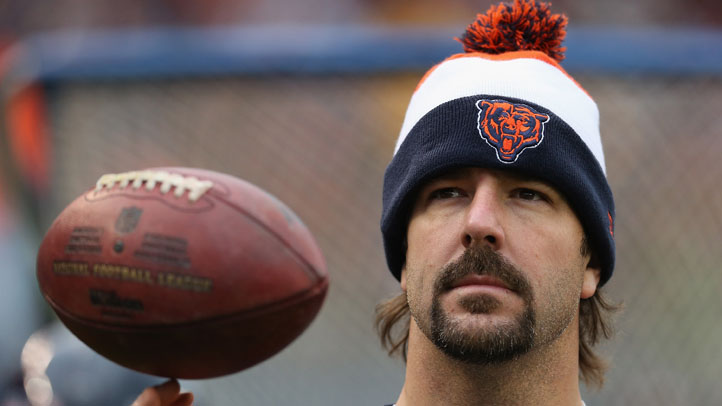 The Chicago Bears announced Friday morning that long-time long snapper Patrick Mannelly will receive the Ed Block Courage Award in an April 8th ceremony.
According to the Bears' website, the award "is presented to one player on all 32 NFL teams who best exemplifies a commitment to sportsmanship and courage and serves as an inspiration in the locker room."

The award is voted on by a player's teammates, and is usually given to a man who is a "role model" in the community.
Mannelly has played in more games than any other player in Bears history, with 245 games in 16 seasons with the team (also a record). He is slated to become a free agent on Tuesday, but it seems unlikely that he will be let go by the team, judging by the tenure of his service and how well respected he is in the locker room.
At least from Mannelly's perspective, he isn't willing to call it a career with the Bears just yet:
It's free agents last day. Not saying I'm done. — Patrick Mannelly (@PatrickMannelly) March 7, 2014