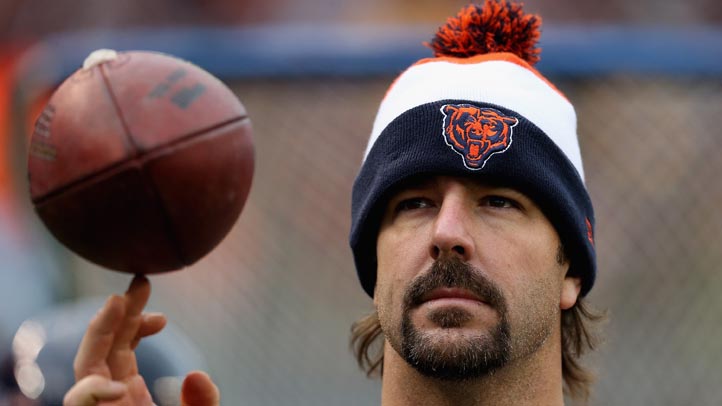 Patrick Mannelly has been around the Bears since 1998. As the team's long-snapper, he's been around four head coaches and several special teams coordinators. He's been a part of some of the best special teams units that have ever worn Bears uniforms. Yet he's still excited, even in his 16th season.
Though Mannelly loved working with Dave Toub, he is already enjoying working with Joe DeCamillis, the Bears' new special teams coordinator.
"It starts with Joe DeCamillis. He's a great coach. Of course, Dave Toub was great. DeCamillis was coaching for 24 years in the NFL, and wherever he's been, he's always left a mark on that team," Mannelly told Grizzly Detail.
Mannelly has faced DeCamillis' teams in the past, so he know what the coach can accomplish.
"I've played against him a fair number of times, and I know going in to playing a Joe DeCamillis-coached team, the team is going to be extremely prepared and execute really well. I expect nothing less with him and the guys we've got in the locker room."
The guys in the locker room include Devin Hester, the return man who is expected to focus only on the return game this fall, and Robbie Gould, who will be returning from an injury. Special teams have long been a strength of the Bears, regardless of the coach. It will be interesting to see if they can meet the standard this fall.

Copyright FREEL - NBC Local Media