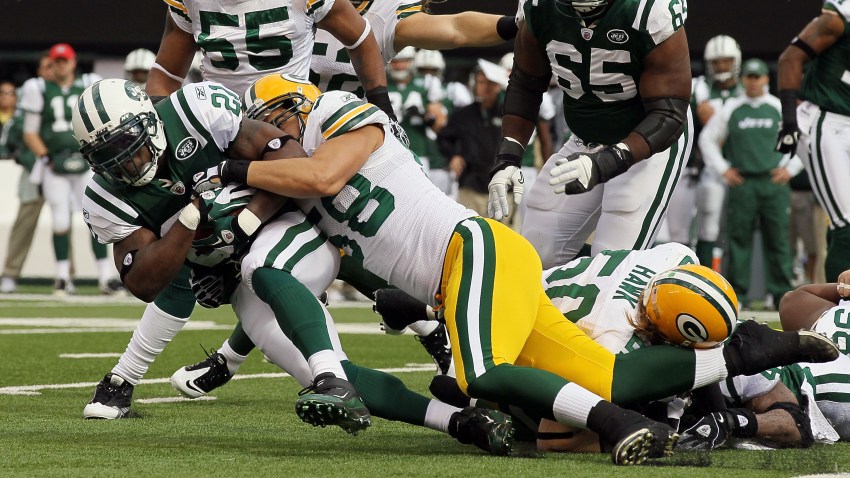 Presumably, most of the players on the Chicago Blackhawks' roster headed home after last weekend's Blackhawks Convention at the Chicago Hilton, and got a good start on resting up for the upcoming season.
Patrick Kane wasn't one of those players.
Instead, the veteran winger, fresh off signing an eight-year contract extension with the Hawks, joined in a men's league hockey game in his hometown of Buffalo on Monday, and proceeded to fill the scoresheet and lead the Piranhas Hockey Club to a 13-5 victory over the Essex St. Pub.
Here's a picture of Kane at work:
So this Kane guy showed up to the @Piranhas3DPuck game last night... he was pretty good pic.twitter.com/vX5WaXTNYS — Px Hockey League (@PxHockeyLeague) July 22, 2014
For those interested in checking out the box score, the league's website has all the details, and you'll notice something rather interesting on it. Kane had five goals and five assists in the game, scoring two goals in the first and third periods, but he wasn't his team's leading scorer. That honor goes to Vinny Scarsella, a 24-year old player who spent last season with the Utah Grizzlies of the ECHL.
This isn't the first time Scarsella has shined on the same ice as Kane. He played in a ball hockey tournament at the winger's Buffalo home earlier this month along with New York Islanders forward Cory Conacher:
Annual ball hockey tourney at @88PKane place. Here to defend the title with @vinny2389 @kconacher and @SoupyyyCan pic.twitter.com/BOfBVNE0GX — Cory Conacher (@conhockey19) July 12, 2014
For those interested to see if Kane will play again, the Piranhas' next game is on July 30, when they will take on the Peace Frogs in a matchup of the second and third place teams in the league.