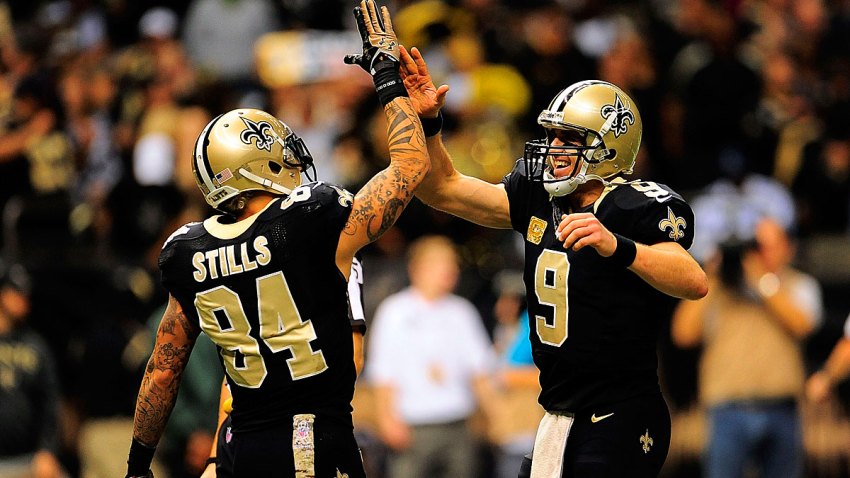 After trading away Jimmy Graham shortly after the new NFL league year began, the New Orleans Saints continued their firesale on Friday as they reportedly sent wide receiver Kenny Stills to the Miami Dolphins.
In the trade, the Saints acquired linebacker Dannell Ellerbe and a third round draft pick in exchange for Stills. While the move is a great one for the Dolphins, there are two questions that still need to be asked.
First on that list is why on Earth Mickey Loomis would trade away his best young wide receiver after dealing away Drew Brees' primary weapon on offense. Stills is only 22 years old, has 95 receptions and eight touchdowns in two seasons with the Saints, and is not eligible for free agency until 2017, meaning that his contract is as cheap and cost-effective as any wide-out in the league.
Add to all of this the fact that Ellerbe has three years left on an expensive deal and the Dolphins were trying to cut the linebacker (they didn't submit the paperwork to the league), and it's really odd that the Saints would choose to go in this direction.
The second question is this: were the Chicago Bears in on Stills, and if they were, why weren't they able to get the inside track on him? Eddie Royal is a nice signing and one that will help their offense after Brandon Marshall's departure, but Stills would have provided elements to this team that would've helped them immeasurably, and at a cost that would have saved cap room for other needed improvements.
Ryan Pace is a smart guy, as we've seen with some of his moves early in his tenure leading the Bears. Even with that caveat in place, not getting Stills seems to be a missed opportunity for the Bears. A middling linebacker and a third round draft pick isn't that steep a price for a cost-controlled, talented wide receiver, and the Bears could have, and should have, put together a package that could rival or even top the one that Miami gave to New Orleans.