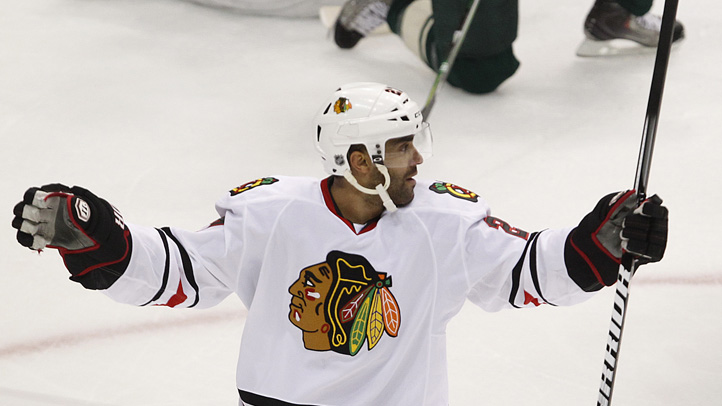 The Chicago Blackhawks hit the practice ice on Tuesday afternoon, and after a couple of weeks of getting nothing but bad news on the injury front, it finally appears that the team is going to be getting healthy.
The good news started when it was revealed that defenseman Johnny Oduya will likely rejoin the lineup on Wednesday night when the Hawks take on the Montreal Canadiens at the United Center. Oduya has missed the team's last three games and was replaced in the lineup by Sheldon Brookbank on the second pairing with Niklas Hjalmarsson.

Oduya's absence didn't seem to be felt when looking strictly at the results, as the Hawks have won three games in a row, but his abilities mesh well with those of Hjalmarsson, and the pairing has been a huge asset to the team throughout the season.
Oduya's return isn't the only good news the Hawks got either. Forward Patrick Kane, who was injured last month in a collision during a game with the St. Louis Blues, has been skating in recent days, but there's a possibility that he could practice with the team during their morning skate on Wednesday. Kane is out for the remainder of the regular season since he was placed on Long Term Injured Reserve, but he is expected to rejoin the team for the playoffs.
The Hawks also have said that Corey Crawford will play against the Canadiens when the puck drops at 7pm Wednesday night. Teuvo Teravainen, Peter Regin, and Matt Carey were not included in line rushes, which could mean that they will be sitting the game out.