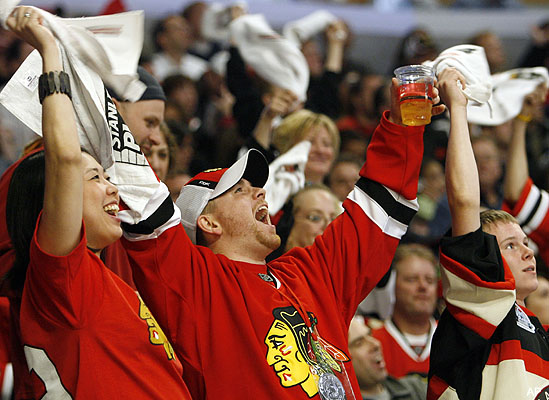 The NHL schedule came out yesterday, and though you know you're going to play everyone at least once it's always fun to see what quirks come up. Some of them:
-The Hawks will host all Original 6 teams. This happened two years ago as well, but O6 games always have a nice buzz to them. The first one certainly will, as the Boston Bruins come calling at the United Center the second weekend of the season. The Maple Leafs, Canadiens, and Rangers also will make appearances, but the Hawks only visit the Rangers this year.
-There's a nasty looking 9-game roadtrip starting at the very end of January and covering the first two weeks of February. It'll see the Hawks criss cross the country from Western Canada, to Colorado, to California, to the East Coast. Worse yet, they'll only get a week at home before having to bounce back out to Southern California. One had better hope they've racked up a lot of points by then, because you wouldn't want them chasing for this trip.
-The Christmas/New Year's stretch is usually definitive, and the Hawks will have six home games between Dec. 16th and the 30th, with only a road game at Pittsburgh in there. It also includes Detroit's first visit, the Hawks could make some moves here.
-Alex Ovechkin returns to the UC March 18th. Hopefully he'll last more than five minutes.
-The Hawks will spend the last week of the season on the road, which hasn't happened in years.
-They return to the scene of the crime on January 5th, returning to Philadelphia where they might have some good memories.
-There will be no excuse to not come out of the gates firing. Other than that date with the Bruins, the Hawks have two games to open the season with non-playoff Dallas who thanks to their ownership troubles won't be as good (losing Brad Richards will do that), Winnipeg at home who didn't sniff the postseason either, a Phoenix team that just lost its goalie, two with Colorado who were the second worst team in the Conference last year, a trip to Carolina who also weren't a playoff team, and division games against Columbus and Nashville at home. The ball should be rolling from the get-go.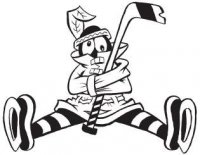 Sam Fels is the proprietor of The Committed Indian, an unofficial program for the Blackhawks. You may have seen him hocking the magazine outside the United Center at Gate 3. The program is also available for purchase online. Fels is a lifelong 'Hawks fan and he also writes for Second City Hockey .