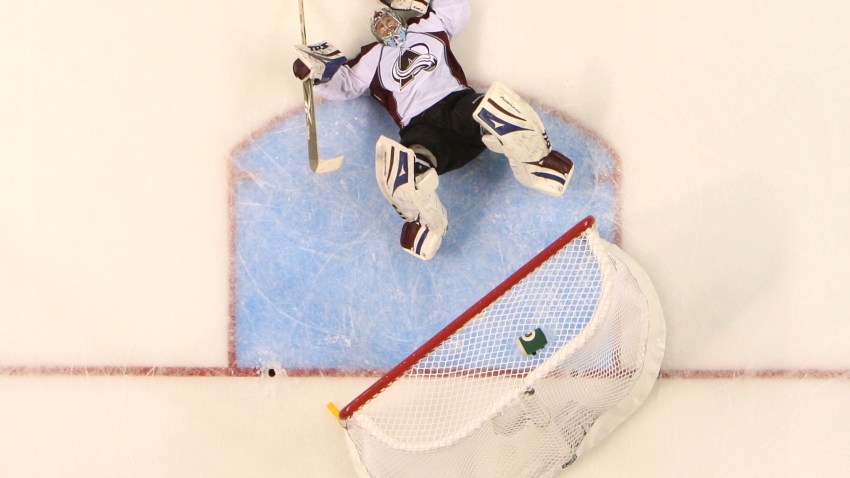 When coming home after an emotionally and physically draining game and having a game the next night, there are probably other opponents you'd pick than to play the 4x400 relay team that is the Colorado Avalanche. But you don't get to pick your schedule, and that's what the Hawks will face Friday night.
The timing the Hawks have had facing the Avs this year has been terrible. They got them twice in October when they were coming off a five-game win streak, all on the road. When the Hawks didn't have to see them between the end of that month and through December, the Avs were terrible, winning only four games out of 14 in November.
But the Hawks get them when they've bounced back to be hot again, going 10-5 in December and having just outlasted the Kings in a shootout to start 2012. They were chilling out at all our fine restaurants and bars last night while the Hawks were crashing against those orange and black rocks on the Delaware River.
Why have things picked up for Colorado? Goaltending to start. Both J.S. Giguere and Semyon Varlamov were exemplary in December, with save-percentages over .920. That covers up a lot of this team's flaws. And they have a few. They don't score much, and they don't engage physically often either.
If that's the one silver lining of having to face this team after playing last night, is that the Hawks won't have to worry about being turned into paste against the glass all night. The Avs just aren't that big. What they do have to worry about it Colorado's feet. What Philly did last night through physical punishment the Avs can do through speed, i.e. hassle defenders into turnovers and mistakes. They win races. They capitalize on mistakes. But they're missing Matt Duchene, and they were short on players who can create for themselves even when he was healthy. Limit mistakes, and the Avs are halfway to beaten.
Corey Crawford will get the start, hoping to improve on a pretty underwhelming effort against Edmonton.